Allu Arjun and Sneha Reddy are one of the most endearing couples in the Indian film fraternity. They have mastered the art of communication that transcends verbal expressions. Their movement, every gesture, speaks volumes about their deep connection and understanding. Shedding light on the same, renowned body language expert, Pandit Jagannath Guruji decodes Allu Arjun and Sneha Reddy's body language in order to understand their relationship and personalities respectively.Let us find out what he has to say about them.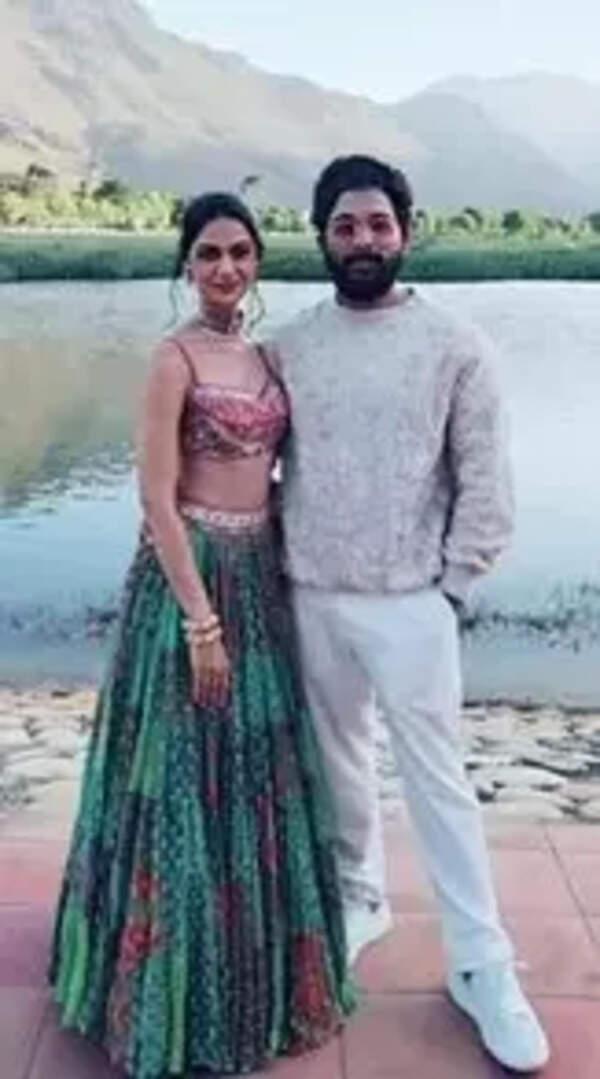 (Picture courtesy: Pinterest)
Allu Arjun and Sneha Reddy's captivating connection
"In this picture, the couple radiates an overwhelming amount of love, care, and concern. Their physical and emotional closeness transcends the boundaries of the photograph, making their bond seem really special."
"As a couple, they have become endearing figures in the Indian film fraternity, admired for their deep understanding and unwavering support for each other. United as lifelong partners, they stand prepared to navigate any phase of life together, fortified by their profound love."
Allu Arjun has a strong and devoted stance
"Allu Arjun's posture exudes firmness and confidence, surpassing the realm of his megastar status. In this captivating snapshot, his right hand envelops Sneha's waist, symbolizing the immense significance she holds in his life. Through this simple yet powerful gesture, he proudly acknowledges her as his life partner, a testament to the unwavering love and devotion he feels for her," revealed Guruji.
"Allu's casual left hand resting in his pocket and his partially stretched legs reflect his vibrant personality and captivating aura, never failing to mesmerize others. Despite his fame and acclaim, he remains grounded, his strength rooted in the love he shares with Sneha.
Sneha Reddy radiates serenity and abundance
"On the other hand, Sneha Reddy's casual yet enchanting posture showcases the comfort she finds in the presence of Allu Arjun. Her content expression reveals the abundance of love and respect showered upon her by Allu, creating a serene glow that envelops her. With her left hand gracefully wrapped around Allu's waist, their deep bond resembles that of friends who are married and deeply in love."
"Sneha cannot fathom a life without Allu's companionship, cherishing their undeniable connection and the sense of completeness it brings. In their union, she discovers not only love but also a profound sense of abundance that goes beyond material possessions. Sneha's unwavering devotion and admiration for Allu radiate from her, making their bond a true inspiration for all who witness it," said Guruji.




POST AUTHOR:

Source link