When it comes to accessorizing, finding the right necklace to complement your neckline can elevate your entire outfit. The interplay between necklaces and necklines is an art that, when mastered, can enhance your overall style.
Let's delve into the world of fashion finesse and uncover expert tips for pairing different necklaces with various necklines.
1. Sweetheart Neckline with Pendant Necklace:
The gentle curves of a sweetheart neckline call for a pendant necklace. Choose a delicate pendant that follows the neckline's contour, adding a touch of elegance without overwhelming the look.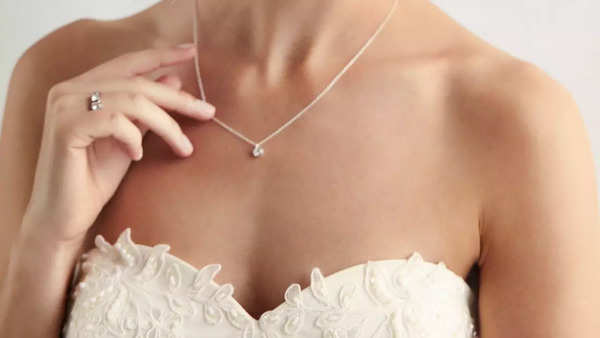 sweetheart neckline with pendant necklace.
2. V-Neckline with Layered Chains:
For a V-neckline, opt for layered chains that mirror the neckline's downward angle. Layered necklaces create a dynamic visual that complements the V-shape while adding a hint of intrigue.
3. Crew Neckline with Statement Collar:
A crew neckline provides the perfect canvas for a bold statement collar necklace. The collar's structured design contrasts with the neckline's simplicity, creating a captivating focal point.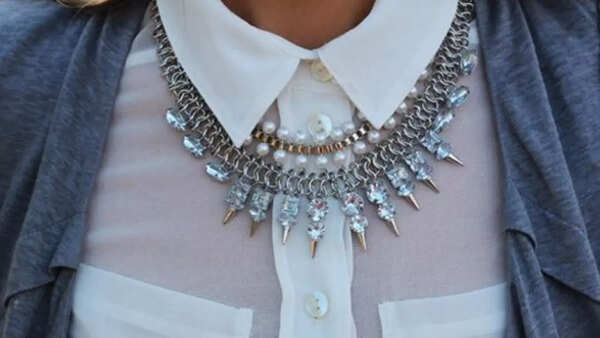 Crew neckline with statement collar. Source: Pinterest
4. Boat Neckline with Matinee Necklace:
The graceful sweep of a boat neckline pairs beautifully with a matinee necklace – a medium-length piece that rests just above the neckline. This pairing accentuates the collarbone and adds a touch of sophistication.
5. Scoop Neckline with Choker:
A scoop neckline harmonizes effortlessly with a choker necklace. Choose a choker that sits snugly around the base of your neck, emphasizing the neckline's gentle curve.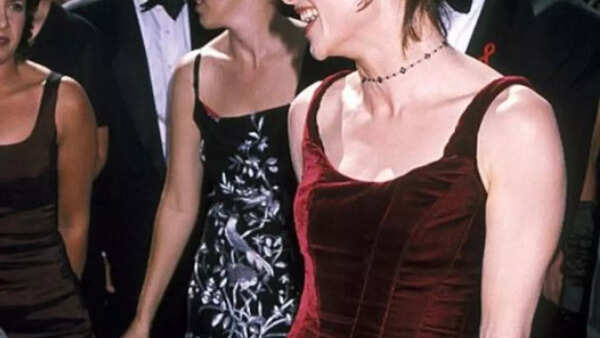 Scoop neckline with choker. Source: Pinterest
6. Halter Neckline with Y-Shaped Necklace:
A halter neckline draws attention to the shoulders and neck. A Y-shaped necklace elongates the neckline, creating an elegant flow that complements the halter's style.
7. Off-Shoulder Neckline with Lace choker:
Look dreamy and romantic with an off-shoulder neckline by adorning it with a soft lace choker. The combination is such a classic you are bound to look like something out of a fairytale.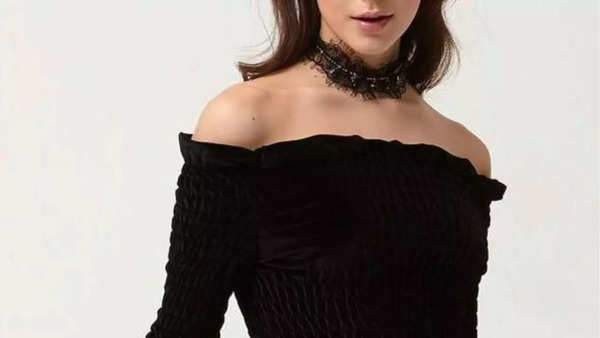 Off shoulder neckline with lace choker. Source: Pinterest
8. Turtleneck with serpent necklace:
A turtleneck's high neckline pairs well with a long pendant necklace. The pendant's vertical line breaks up the expanse of fabric and adds a touch of intrigue.




POST AUTHOR:

Source link