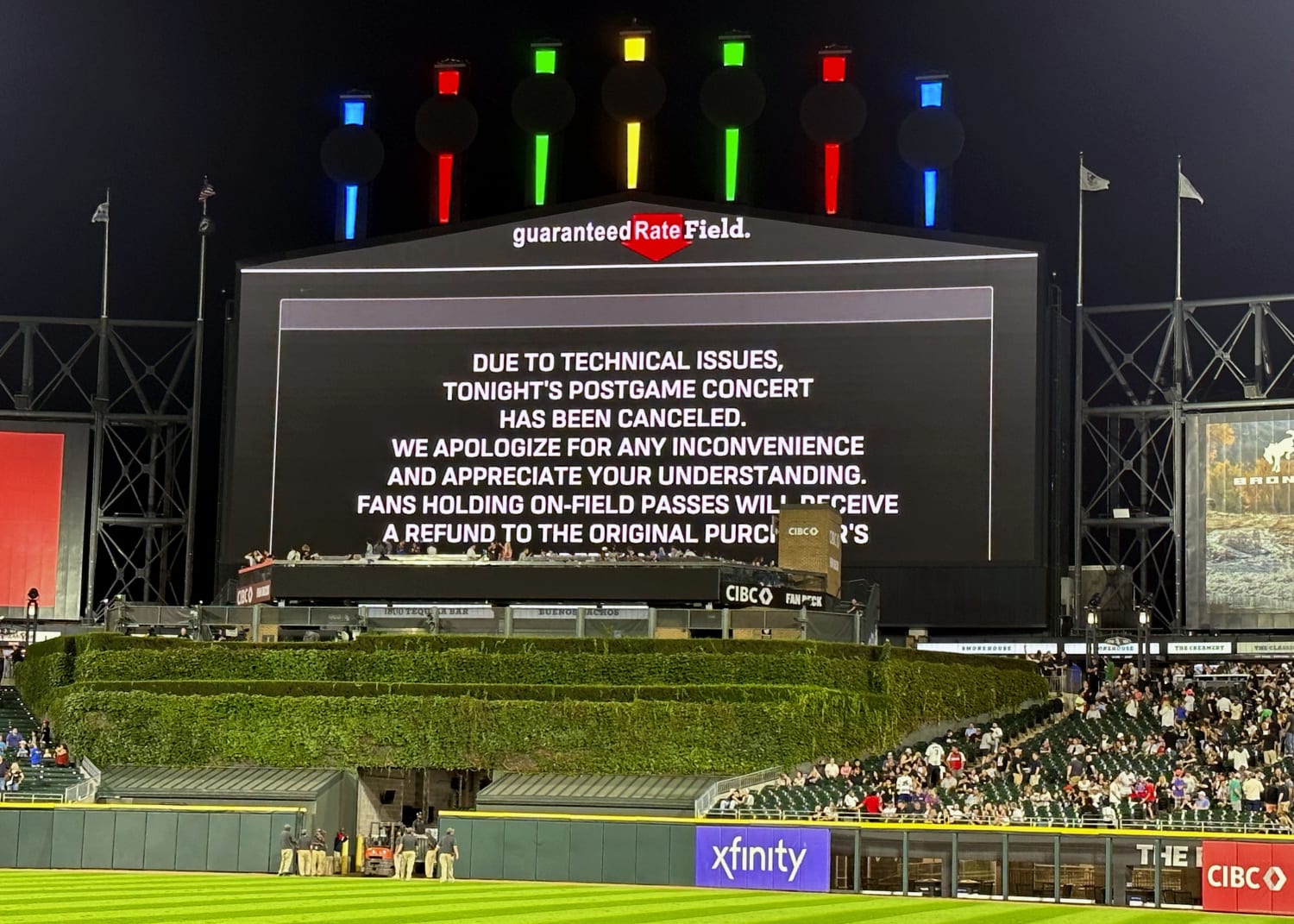 Two people were wounded by gunfire Friday during a Chicago White Sox game at the team's stadium, Chicago police said.
A 42-year-old female woman suffered a gunshot wound to the leg, and a 26-year-old woman had a graze wound to the abdomen, the police department said early Saturday.
More details about where the shot or shots came from were not available.
"At no time was it believed there was an active threat," Chicago police said in a statement. The department said the information was preliminary and an investigation was continuing.
The woman shot in the leg was at a hospital in fair condition, police said. The woman who was grazed refused medical attention.
The incident "did not involve an altercation of any kind," the White Sox said in a statement.
The White Sox lost to the Oakland A's 12-4.
A post-game concert had been scheduled featuring Vanilla Ice, Rob Base and Tone Loc. A billboard informed fans that it was canceled due to technical difficulties.
People at the game told NBC Chicago that fans were not happy that the post-game show was canceled, and they did not know there had been a possible shooting.
"Everyone started booing," Rod Moyer told the station. "People were making comments like, 'This is why the White Sox are losing!'"
Robin Tillmon told the station she was looking forward to the concert, and an announcement flashed on the screen that said that it was called off due to technical difficulties.
As they were leaving the stadium, a worker told them that it was dangerous and to help staff by evacuating, Tillmon told NBC Chicago.
Police said its officers worked with White Sox security to ensure people were safe during the game after the incident.
Guaranteed Rate Field said on social media that it was working with police and that the safety of patrons is its top priority.
"Guaranteed Rate Field and the Chicago White Sox are working with Chicago PD to resolve the events that occurred tonight at the stadium," the stadium said on X, formerly known as Twitter.




POST AUTHOR: Phil Helsel

Source link