KARACHI:

There was a time, not too long ago, when cross-border collaborations between artists were the norm. You'd see Fawad Khan steal the spotlight from Ranbir Kapoor in Ae Dil Hai Mushkil, or hear Atif Aslam and Rahat Fateh Ali Khan create straight-up bangers for key moments in Indian cinema.
While we're all pretty unsure about when that time will return, one can always dream, right? A recent image of Fawad Khan and Deepika Padukone circulating on Twitter triggered this very train of thought. Thus, here are five cross-border, Pakistani-Indian pairs that we'd love to see grace our screens:
Fawad Khan-Deepika Padukone
Fawad and Deepika are both versatile. The prior can go from doing The Legend of Maula Jatt to Money Back Guarantee, switching between genres seamlessly. Honestly, there's very little he cannot do. Besides, he has an impressive body of work back in Bollywood that also doubles as a testament to his acting prowess.
Pair this guy with the woman who has done it all – drama, historic period narratives, comedy, action – and you have yourself a potentially riveting hit on your hands. To add to that, they're both ridiculously gorgeous and possess an innate charm that makes them likeable in a goofy, but attractive manner. Had Fawad still been in Bollywood, this pairing would have been inevitable. Give the people what they want.
Saba Qamar – Shah Rukh Khan
Saba is an absolute powerhouse. Her work is always compelling and she shines in every role – sometimes, even when the script is lacking. To add to this, she was ushered into Bollywood alongside the iconic grandmaster of acting, the late Irrfan Khan. Not only did she hold her own, but she shone in Hindi Medium. Back home, her resume is nothing short of a wonder.
Why Shah Rukh, though? Well, Saba complementing his performance may just be exactly what he needs right now. Over the years, while King Khan shines in most roles, they are also crafted to add to his King of Bollywood persona. Be it the way they're shot that makes him look larger-than-life, or the material of the film that sees the female lead play a role that could easily be cut and have no impact on the course of the film. Shah Rukh needs Saba to challenge him.
Movies in which he's been challenged by his female lead have resulted in wonders. While the world mourns the loss of Shah Rukh as Don, let's not forget that his character being challenged by Priyanka Chopra's Roma added a whole new dimension to the viewing experience. Saba would be the perfect contender for this task, and pairing the two could result in a number of watchable genres. Romance? Thriller? Drama? They could do it all. And they must.
Iqra Aziz – Ranveer Singh
Let's not lie to ourselves, this script writes itself. Iqra is an actor who has proven her mettle time and again. She shines when she is allowed to be loud and chaotic, with a playful rival as her counterpart. With the global experience of being a Netflix star added to her cap, Iqra's resume is filled with work that is a true testament to her acting prowess.
Now, let's throw in Ranveer as the loveable loafer, the gullible goof. He's played this role to perfection time and again, and he is the same character, overloaded, in Rocky Aur Rani Kii Prem Kahaani, which has been an immense success. This is not to say Ranveer lacks versatility. No, he can do it all, and he has. But it's not his or Iqra's chameleon-like skills we want to pay attention to with this pairing. We want them to be their most fiery, explosive selves for a narrative that would be engaging, funny, and an absolute treat to watch.
Mahira Khan – Ranbir Kapoor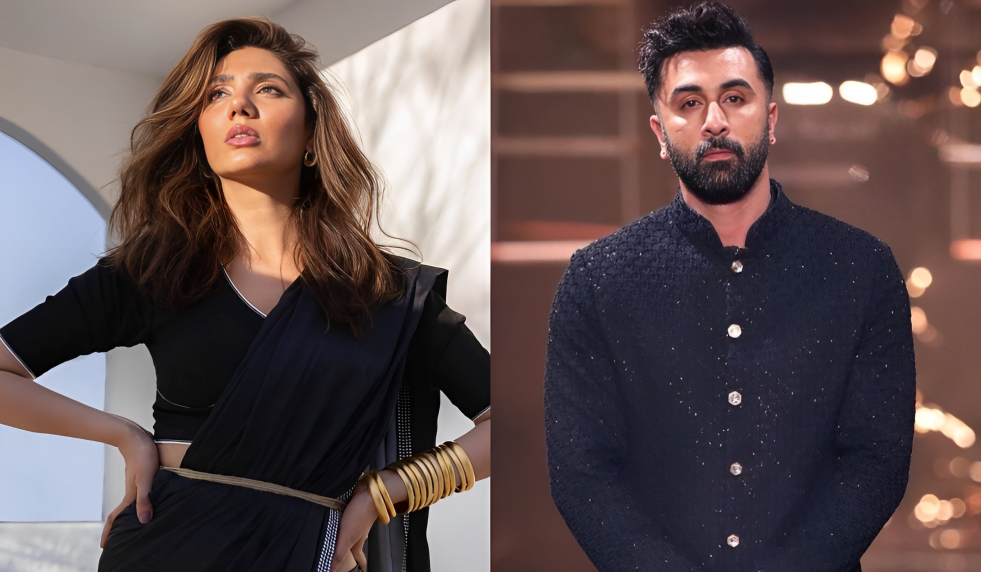 No, no one's being mean here, okay? It just makes sense. While we've never officially seen the duo on-screen, we do know that the mere sight of the two together could set the internet ablaze. Many have speculated for some time that these two would have an intense chemistry that needs to be explored. Mahira is a superstar and a performer, through and through. She is the Zaalima SRK is singing to, and for that, she will always be iconic. She's loved across the border, and she's straight-up beautiful. However, Mahira needs a challenge as well, and she needs to pose a challenge to Ranbir.
When it comes to Ranbir, we all know he has it in him to be more than some of the characters he's recently been playing. Perhaps, a small part of Ranbir thinks he peaked with Bunny from Yeh Jawaani Hai Deewani and he wants to replicate that success and bring back that aura of youth that the character represented. But the thing is, Ranbir has always been more than Bunny. There's something inherently Bollywood about him that shines, and he needs a fresh partner with great chemistry to be cast opposite for an honest-to-God romance, sans the flame powers and latent misogyny-laden shots.
Bilal Abbas Khan – Tabu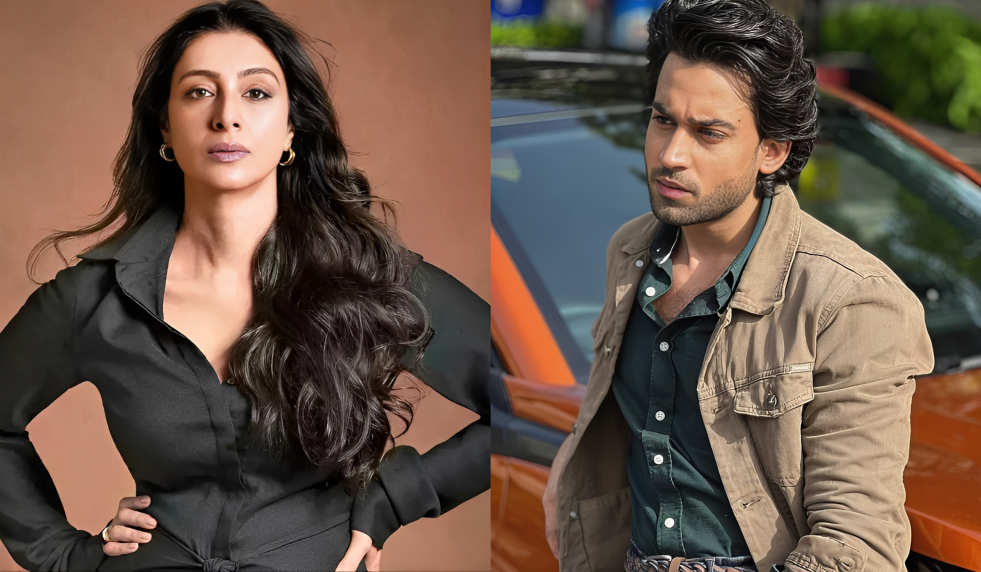 Bilal has gone out of his way to prove that sheer talent and dedication to one's craft will get an actor everywhere. He's hit it out of the park with diverse roles, where he's seamlessly been in love or out to seek revenge. He's also been paired with artists that are senior to him, and has nailed those roles perfectly. For instance, standing his own ground in Cheekh against Saba was a tall order, but Bilal went above and beyond, making the show a mind-bogglingly gripping watch.
Tabu – well, Tabu needs absolutely no introduction. Tabu is cinema gold. There is nothing she cannot do, and also nothing that she will not do. She's tapped into every genre, she can uplift a lacklustre script, and she can be paired against quite literally anyone and make it work (or are we forgetting her with Ishaan Khattar in A Suitable Boy?) However, these two powerhouses together? That. Would. Be. Everything.
To conclude, folks, we need to make this happen. That's all. It's a win for cinema, it's a win for Pakistan-India relations, and it's a win for the audience. Let's cast all these pairs (and any other pairs you have in mind) in narratives and get the ball rolling.
Have something to add? Share it in the comments




POST AUTHOR: Sajeer Shaikh

Source link