A new "sighting" of the Loch Ness Monster has led to photographs that have been dubbed the "most exciting ever" by those searching for the elusive "serpent-like" animal with its body on the surface of the loch.
The photos were actually taken in 2018, but photographer Chie Kelly, 51, kept them to herself in fear of public ridicule.
However, Kelly, a translator, was persuaded to share the images of Nessie or Loch Ness monster with the public because there is a significant continuing search for the fabled water beast—the largest Loch Ness hunt in 50 years.
On August 13, 2018, she began taking pictures when she and her husband, Scott, were eating lunch at the Dores Inn by the loch in Inverness, Scotland.
"I was just taking pictures with my Canon camera of Scott and our daughter Alisa, who was then five, when about 200 meters from the shore, moving right to left at a steady speed was this creature," Kelly told the Telegraph. "It was spinning and rolling at times. We never saw a head or neck. After a couple of minutes, it just disappeared and we never saw it again."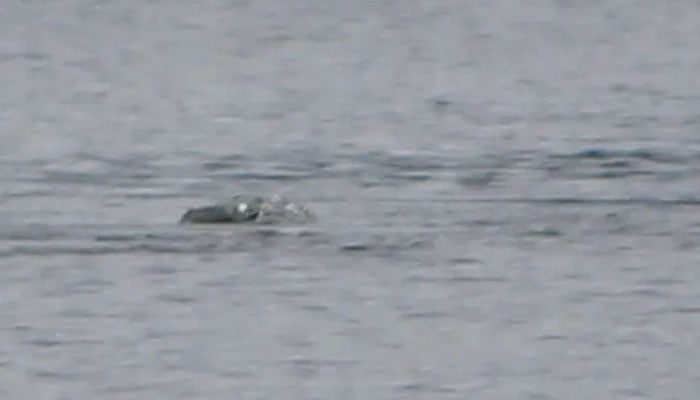 Even though she was unable to get an image that clearly showed the beast's size, she calculated that the two segments that were visible were a combined total of less than 2 meters long.
"At first I wondered if it was an otter or a pair of otters or a seal, but we never saw a head and it never came up again for air. It was making this strange movement on the surface," she told the outlet.
"We did not hear any sound. There were these strange shapes below the surface. I could not make out any colours — the water was dark."
When Kelly captured the rare occasion on camera and sent the images to Steve Feltham, who has spent more than 30 years looking for Nessie ever since quitting his job and selling his Dorset home in 1991, Kelly said that she saw the monster travelling at "steady speed."
"I don't know what it was but it was definitely a creature — an animal. At the time I did not want to face public ridicule by making the photographs public," said Kelly. She added that she's long believed in the Loch Ness creature's existence, "but I don't know what it is. What I saw looked like a serpent. It was definitely a creature and it was moving."
"These are the most exciting surface pictures [of Nessie] I have seen. They are exactly the type of pictures I have been wanting to take for three decades. It is rare to see something so clear on the surface," Feltham told the Telegraph.
"We are lucky the Kellys have decided to go public at last. I have met the Kellys twice and they are absolutely genuine," he continued. "I persuaded them that these pictures were so important they should make them public. They warrant further investigation. It is not driftwood — it is a moving creature and totally unexplained."
The Loch Ness Centre and the volunteer group Loch News Exploration collaborated to host "Quest Weekend" last weekend, the most recent activity in a centuries-long tradition of searching for Nessie. As a result, devotees of the fabled creature will be in for a treat when they see these discovered photos.
Despite not having much success in supporting their claims, Nessie fans continue to search the lake. According to the Official Loch Ness Monster Sightings Register, there have been roughly 1,148 reports of the monster.
After six sightings in 2022, at least three have been recorded so far this year.


POST AUTHOR:

Source link