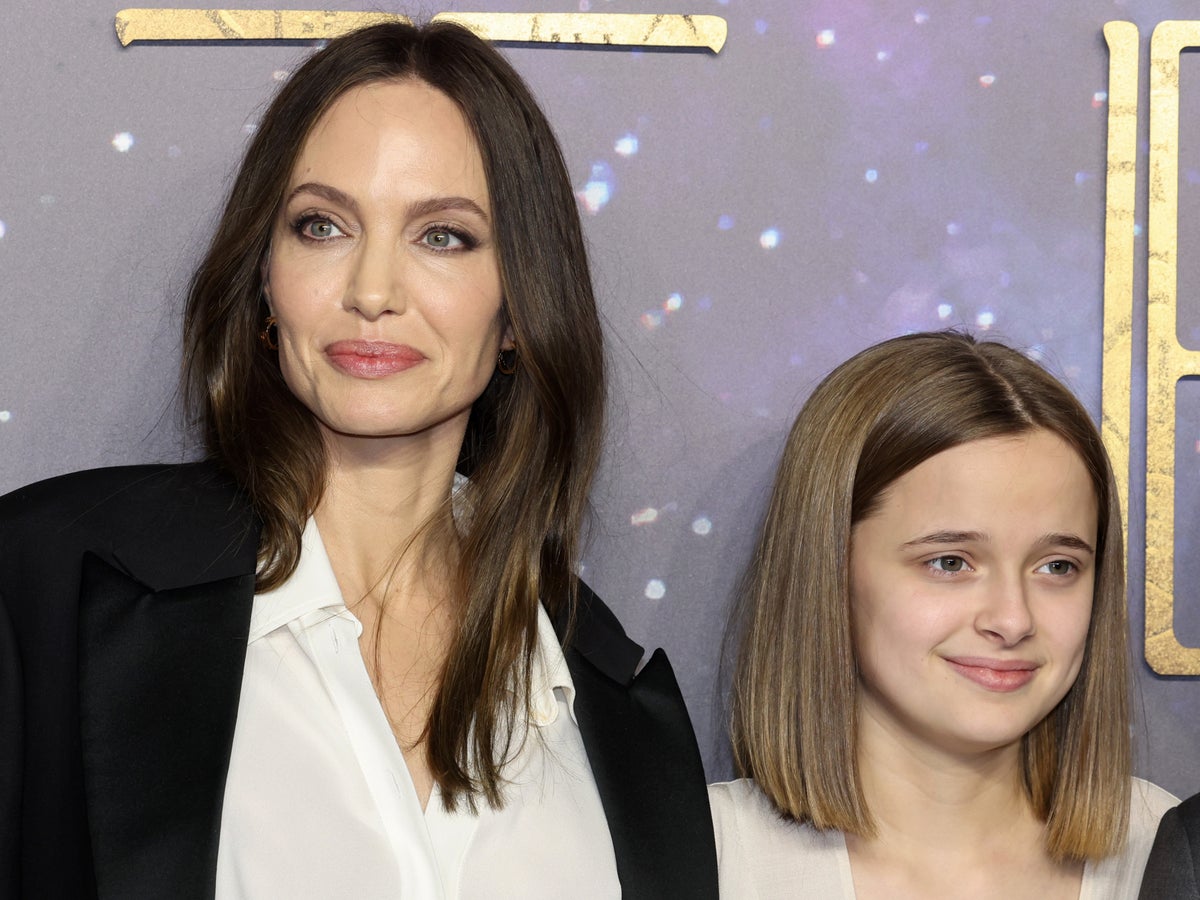 Angelina Jolie has reportedly hired her 15-year-old daughter Vivienne Jolie-Pitt as her assistant while she takes on the lead producer role for the musical adaptation of SE Hinton's The Outsiders on Broadway.
Jolie shares Vivienne with her estranged ex-husband, fellow Oscar winner Brad Pitt. This will mark the first time the mother-daughter duo will be working together, and it will be Vivienne's first public foray into the industry that made her famous parents movie stars. Although rather than make her debut in the spotlight, her mom says that her daughter prefers to get her start behind the scenes.
"Viv reminds me of my mother [Marcheline Bertrand] in that she isn't focused on being the centre of attention but in being a support to other creatives," the Oscar-winning actress explained to Entertainment Tonight in a statement. "She's very thoughtful and serious about theatre and working hard to best understand how to contribute."
A source close to the Eternals actress told Entertainment Tonight that Jolie brought her daughter with her to productions "since she was a little girl" and encouraged her love of musical theatre.
Her daughter reportedly "fell in love" with the musical adaptation of The Outsiders after attending the production's world premiere alongside her mother at the La Jolla Playhouse in San Diego.
"Angelina and Vivienne subsequently met with SE Hinton, who was around Vivienne's age when she wrote the novel." The source continued to reveal: "As a result of seeing the show and the conversation with SE Hinton, Angelina was inspired to take a role as a lead producer for the upcoming launch on Broadway."
The longtime humanitarian is "excited about this new venture," according to a close source. She loves that "this musical for all ages but particularly resonates with young people" and she has put an emphasis on listening to the voices of young people like her daughter as they take the production to the big Broadway stage.
In her statement, Jolie described feeling elated that she could get back in touch with what made her fall in love with acting when she first began: "I feel very fortunate to be a part of this special production. I studied at the Lee Strasberg Institute where I realized my first love, as a performer, was the theatre. I had not found a way back until now."
"I hope to be able to contribute while continuing to learn from this amazing team, who I have been working with since my daughter brought me to see the show at La Jolla Playhouse."
The actress credited her daughter with bringing the production to her attention and gushed about the production. "I can't begin to express how excited I am for this musical to make its Broadway debut and look forward to sharing this new adaptation of The Outsiders with the world."
The original novel by SE Hinton was written when the author was just 15 and it was published in 1967. At the time, the novel was viewed as a striking portrait of youth culture.


POST AUTHOR: Olivia Hebert

Source link