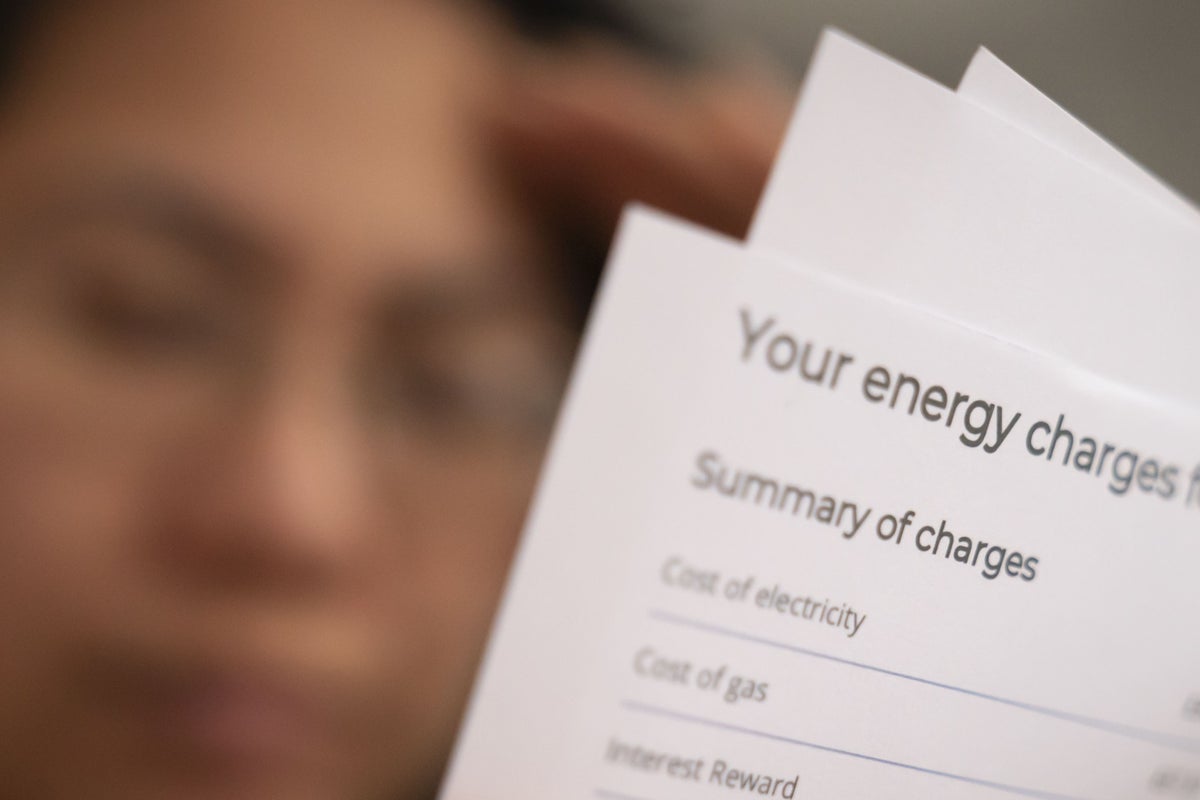 People who live in flats or one-bed houses will generally end up worse off this winter than they were during the last one after Ofgem revealed its new price cap on Friday.
Figures analysed by the PA news agency suggest that the average annualised bill for a flat or one-bedroom house with one to two people will be £1,346 between October and December this year.
Last year the same flat's annual bill was £1,306 after Government grants are counted, leaving occupants £40 worse off in the final three months of this year than they were last winter.
Meanwhile, houses with four or more bedrooms, with around four and five people in them, will be around £433 better off. Their typical bills will fall from £3,483 to £2,650 even when taking grants into account.
The analysis is based on Ofgem's estimates of how much gas and electricity different categories of household use. It splits the categories into typical high, medium and low-use households.
It assumes that the typical low-use household – the abovementioned flat or one-bed house with one to two people – uses around 8,000 units of gas and 1,800 units of electricity every year.
Of course not all small houses use less electricity, some might be high consumers because they have poor insulation, while some bigger households need less gas because they have good insulation.
The medium case, which Ofgem uses to calculate the £1,923 price cap which it announced on Friday morning, uses 12,000 units of gas and 2,900 units of electricity.
These households are typically considered to be a two to three-bed house with two to three people in it.
The typical high-use household, assumed to have more than four bedrooms and four to five inhabitants, uses 17,000 units of gas and 4,300 units of electricity.
The size of people's homes matters when it comes to how well they will fare in the change, due to happen on October 1.
This is because every household pays the same daily standing charge no matter how much energy they use, around 83p from the start of October. This has risen from 74p a year ago.
This means that a small household and a big household will both have to pay around £303 per year from October, around £33 more than they were a year earlier.
On top of this, last year the Government was giving £67 or £66 per month to each household for their energy bill between October and March. That support is no longer in place.
The analysis also suggests that the pain for smaller households will get worse in the new year.
When the cap is next changed, for the period between January and March next year, low-use households will be £138 worse off per year than they were, medium-use households will be £15 better off, while high-use households will be £207 better off than they were in the same three months in 2023.
This is if current forecasts of the January price cap by experts at Cornwall Insight proves to be correct.


POST AUTHOR: August Graham

Source link