A serial creep from Los Angeles County is back on the streets after dozens of arrests for a slew of sex offenses and other crimes stretching back to 2005, despite being caught on video accosting women just days ago.
Calese Carron Crowder, 36, was identified as the man seen on viral TikTok videos who appears to follow women around a Burbank Barnes & Noble bookstore "sniffing" their backsides. Glendale police arrested him for allegedly peeping on a Glendale home with children inside last week, according to authorities.
Crowder has felony convictions of robbery and burglary, law enforcement sources told Fox News Digital, and despite having been ordered to register as a sex offender, his name did not appear on the state's registry when checked Wednesday morning.
Crowder was accused of peeping into a Glendale home with children on Aug. 6, and a Barnes & Noble shopper posted her encounter with him to TikTok on Aug. 8. He was arrested on Aug. 11 and walked free yesterday after a California judge placed him on probation.
CALIFORNIA REPEAT OFFENDER ACCUSED OF PEEPING INTO FAMILY HOME WITH CHILDREN: POLICE
Crowder previously served in state prison on burglary and robbery charges and had been sentenced in February to a year in jail for indecent exposure in Santa Clarita, court records show. However, Crowder was released early anyway, law enforcement sources told Fox News Digital. 
WATCH: California prowler caught on video 'sniffing' women in Barnes & Noble
After Crowder's rapid release, a victim named Michaela Witter posted a TikTok video warning neighbors to "please be careful."
"Is this real?" she said. "I think he maybe spent three days in jail…They can't do anything until he's done something really bad to someone, and I'm honestly scared that that person is gonna be me."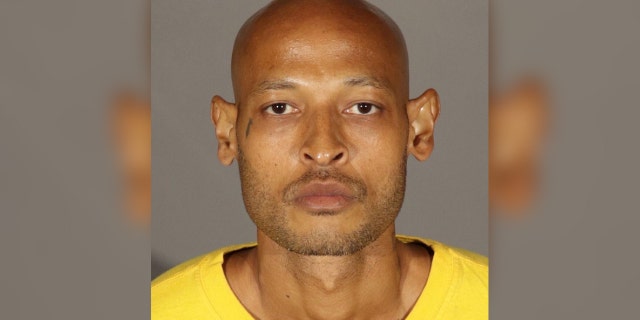 "I'm just lost for words, honestly."

— Victim Michaela Witter on Calese Crowder's quick release from custody
She added that she was at a loss for words.
"If you're in the area, please, please be careful," she said.
Witter caught her bookstore encounter with Crowder on video and shared it to TikTok last week. Then, at least 20 other women reached out to her with similar stories, she said.
CALIFORNIA LEGALIZED JAYWALKING IN THE NAME OF EQUITY AS LOS ANGELES PEDESTRIAN DEATHS SOARED
WATCH: Barnes & Noble 'sniffer' victim reacts to suspect's quick release from jail
"What are you doing?" she asked after Crowder crouched down behind her and leaned his face toward her.
"Tying my shoe," Crowder replied, huffing and short of breath. "What are you doing?"
In her single trip to the store, she also recorded the same man pulling the same move on another woman.
She reported him to the front desk and shared the video online, where millions of people saw it, some of whom said they recognized him.
GRANDMA, 84, SLAMMED TO THE GROUND AFTER ALLEGEDLY BEING ATTACKED ON LOS ANGELES BUS, VIDEO SHOWS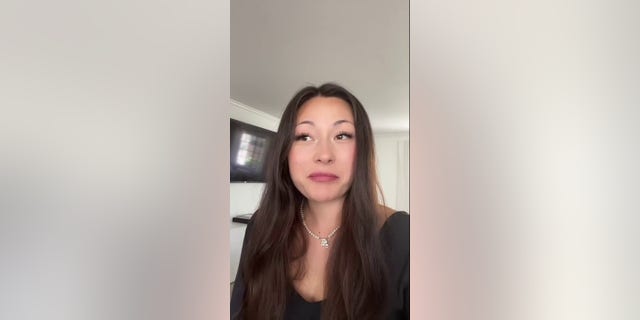 One of those women, another TikToker using the handle @artofethereality, posted a video in which she turned around and confronted a man she found crouched behind her at the Burbank Barnes & Noble that she said she recorded in March.
"Hi, are you following me?" she asked.
"No, my bad," he replies, down on one knee and flipping through a book in the same winded voice.
"This is real s— us girls go through and needs to be taken seriously," she wrote in the caption.
Detectives have been chasing Crowder for years. Los Angeles County Jail records show he has been booked there 41 times.
However, he has repeatedly walked out of jail and repeated his actions.
According to Candice Horry, the wife of former Los Angeles Lakers star Robert Horry, Crowder stalked their daughter a decade ago.
"He went to jail only to come out and continue the same behavior," she wrote on X. "Thank you for getting the word out that he is back. He needs to be put away for good!"
CLICK HERE TO GET THE FOX NEWS APP
Los Angeles District Attorney George Gascon's office did not immediately respond to requests for comment.
Glendale police are asking anyone with information on Crowder's activities to call them at 818-548-4911.




POST AUTHOR: Michael Ruiz

Source link