A Canadian woman, who mailed a threatening letter containing a poisonous substance to former President Trump while he was serving in the White House, was sentenced to over two decades in prison.
Pascale Cecile Veronique Ferrier, a 56-year-old dual citizen of Canada and France, was sentenced to 262 months, nearly 22 years, behind bars in Washington, D.C., Thursday for mailing a letter containing the poison ricin in 2020 to then-President Trump and others. She pleaded guilty in January to violating biological weapons prohibitions.
In the letter, Ferrier referred to Trump as "The Ugly Tyrant Clown" and laced it with the potentially deadly ricin, saying, "If it doesn't work, I'll find better recipe for another poison, or I might use my gun when I'll be able to come. Enjoy! FREE REBEL SPIRIT."
Ferrier was ultimately arrested trying to drive across the U.S.-Canada border at the Peace Bridge Border Crossing in Buffalo, New York, while carrying a gun, a knife and hundreds of rounds of ammunition, authorities said. The letter was intercepted at a mail sorting facility in September 2020, before it could reach the White House.
COULD TRUMP PARDON HIMSELF IF CONVICTED OF GEORGIA CHARGES? EXPERTS WEIGH IN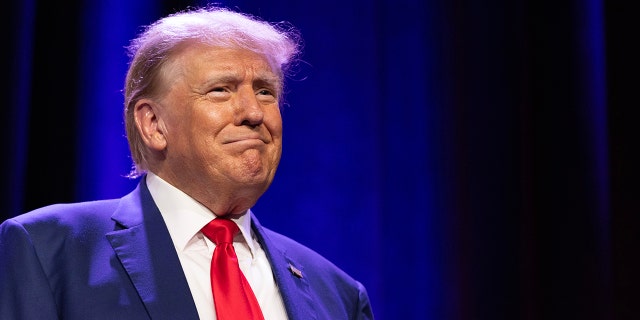 In court, Ferrier's defense attorney Eugene Ohm said the "inordinately intelligent" French immigrant had no previous criminal record prior. He also highlighted that she had earned a master's degree in engineering and raised two children as a single parent.
The judge ultimately sided with prosecutors, who argued that Ferrier made the ricin at home in Quebec and mailed the potentially deadly poison to Trump and to several police officials in Texas.
Ferrier was jailed for around 10 weeks in the spring 2019 after she refused to leave a park area after it closed. Investigators found eight similar letters sent to law enforcement officials in charge of the Texas jail where she was held.
In September 2020, Ferrier posted on X, then called Twitter, that someone should "please shoot [T]rump in the face."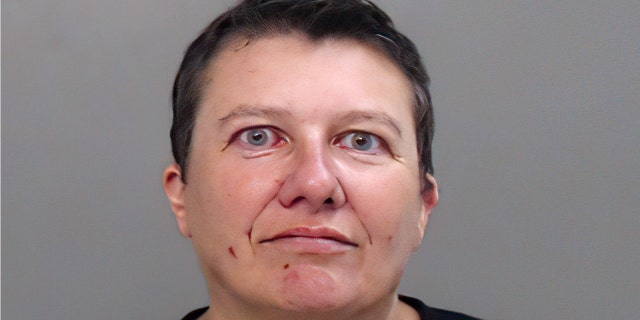 In the letter, she instructed Trump to "[g]ive up and remove [his] application for this election."
GEORGIA COURT CLERK ADMITS 'MISHAP' BEHIND 'FICTITIOUS' TRUMP INDICTMENT: 'I AM HUMAN'
Ferrier told the judge that she considers herself a "peaceful and genuinely kind person" but admitted she gets angry about problems like unfairness, abuses of power and "stupid rules." She also said she considers herself to be an "activist" rather than a "terrorist."
She added, "I want to find peaceful means to achieve my goals."
U.S. District Judge Dabney Friedrich handed down the 262-month sentence outlined in a plea agreement with prosecutors, which also would expel Ferrier from the U.S. once she is released from prison. She will be required to be under supervised release for life, if she ever returns.
The judge also pushed back on Ferrier's actions. "That isn't really activism," she said. "I hope you have no desire to continue on this path."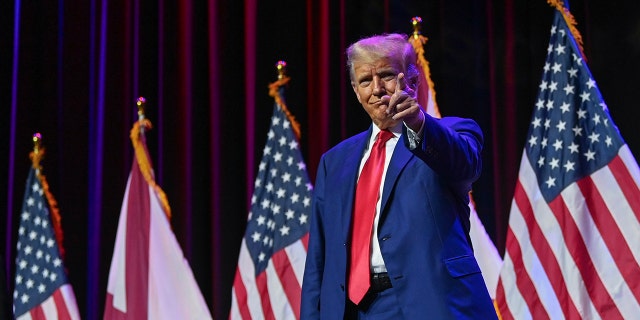 Prosecutor Michael Friedman called the sentence an "appropriately harsh punishment" that sends a clear message.
"There is absolutely no place for politically motivated violence in the United States of America," he said. "There is no excuse for threatening public officials or targeting our public servants."
CLICK HERE TO GET THE FOX NEWS APP
The mail-interception is a standard procedure for the White House, lawmakers and other senior officials and has successfully prevented previous, potentially deadly letters, from reaching their intended targets.
The Associated Press contributed to this report.


POST AUTHOR: Lawrence Richard

Source link