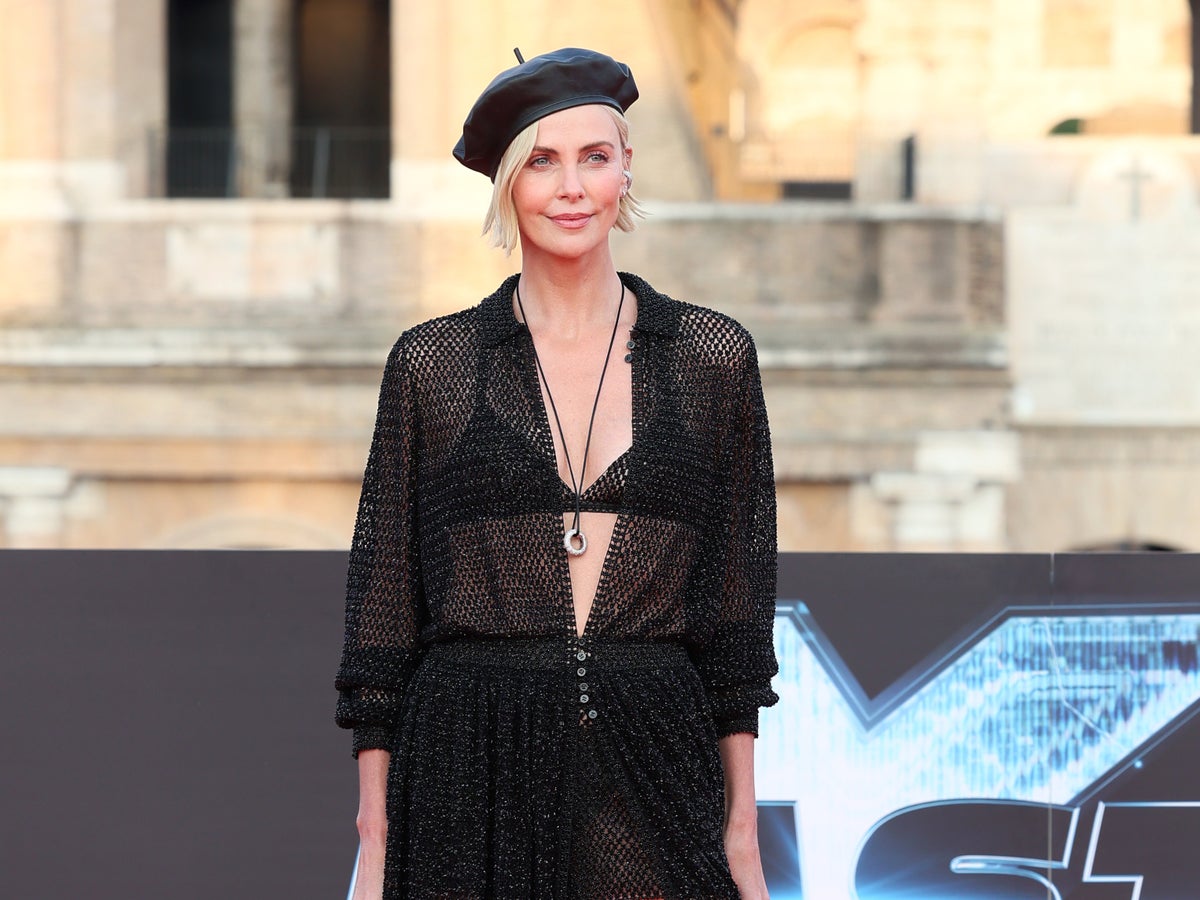 Charlize Theron has fired back at speculation she has undergone plastic surgery.
The South African-American actor spoke out against cosmetic surgery rumours in an interview with Allure, published on 18 August. "My face is changing," she said. "And I love that my face is changing and aging. People think I had a facelift. They're like, 'What did she do to her face?' I'm like, 'B****, I'm just ageing! It doesn't mean I got bad plastic surgery. This is just what happens.'"
As much as Theron, 48, loves her natural appearance, she added that she doesn't look down on individuals who do decide to get cosmetic surgery. The Atomic Blonde star recognised how other women embrace ageing in their own way, and urged individuals to be "empathetic to how we all go through our journey."
Speaking about the double standard of ageing between men and women, Theron noted: "I've always had issues with the fact that men kind of age like fine wines and women like cut flowers. I despise that concept and I want to fight against it, but I also think women want to age in a way that feels right to them."
Fans commended Theron for her positive mindset around ageing. On X, formerly known as Twitter, one user wrote: "Does she even realise she is an absolute icon in all stages of her life?"
"Sublime," another individual commented, while someone else said: "You still look gorgeous to me."
Though Theron has embraced ageing in her own way, she admitted that there's one aspect of getting older that's been more difficult to get used to: her bodily changes. "More than my face," she remarked. "I wish I had my 25-year-old body that I can just throw against the wall and not even hurt tomorrow. Now, if I don't work out for three days and I go back to the gym, I can't walk."
As for her career, the Fast X star has started to choose her roles and opportunities more carefully, which also means prioritising her well-being. "I will never, ever do a movie again and say, 'Yeah, I'll gain 40 pounds," she admitted.
The Academy Award-winning actor continued: "When I was 27, I did Monster. I lost 30 pounds overnight. I missed three meals and I was back to my normal weight. Then I did it at 43 for Tully, and I remember a year into trying to lose the weight, I called my doctor and I said, 'I think I'm dying because I cannot lose this weight.'"
Despite her worries, her doctor explained that her metabolism simply doesn't work like it did when she was younger. "He was like, 'You're over 40, calm down,'" Theron expressed. "Nobody wants to hear that."
Recently, the Bombshell star condemned all individuals who oppose drag queens. During her appearance on the Drag Isn't Dangerous telethon, she declared that anti-drag bills being proposed across the US were "incredibly stupid" and she would "f*** anybody up" that agreed with them.


POST AUTHOR: Kaleigh Werner

Source link