After last year's "tripledemic" of RSV, flu and COVID reportedly overwhelmed health systems, experts are looking ahead to the 2023-2024 winter season and offering predictions.
During the 2022-2023 flu season, the CDC estimates there were some 26 million cases of the flu, with 290,000 hospitalizations and 19,000 related deaths — on top of a surge in RSV and COVID.
When making predictions for what's to come, experts tend to look at illness trends in the Southern Hemisphere, which has its flu season between April and September — although the CDC states on its website that "different influenza viruses may predominate in different parts of the world and immunity may be different between populations."
NEW COVID SUBVARIANT, ERIS, IS NOW MOST COMMON AND FASTEST-SPREADING IN US: 'NEVER GOING AWAY'
Dr. Marc Siegel, a professor of medicine at NYU Langone Medical Center and a Fox News medical contributor, is expecting "another fairly bad flu season."
He told Fox News Digital, "This year, Australia is having an intense flu season and kids are being hit bad, which bodes badly for us."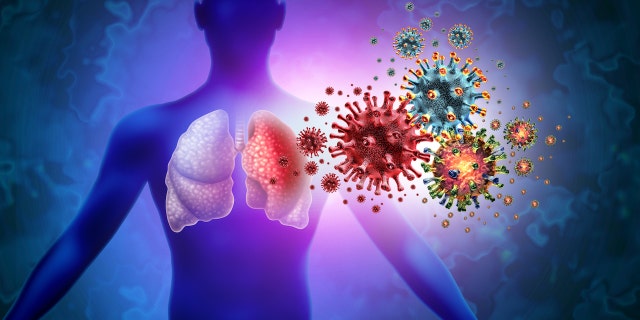 Dr. Gregg Sylvester, chief health officer of the New Jersey-based pharmaceutical company CSL Seqirus, agreed the U.S. could see increased levels of flu again.
Australia experienced early cases this influenza season, with case numbers appearing similar to the 2019 season and having a particularly strong impact on children, Sylvester told Fox News Digital. 
"Nearly 70% of all hospitalizations since April have occurred in people under 16 years old," he told Fox News Digital.
EARLY SURGE OF FLU ACTIVITY IN AUSTRALIA HAS DOCTORS ON ALERT FOR WHAT MAY HAPPEN IN US THIS FALL AND WINTER
"While it's impossible to know for certain what this flu season will bring, it's important to be prepared and get vaccinated to protect against serious illness and hospitalization, particularly those who are most vulnerable," he added.
Will we see another tripledemic?
Although it's projected that the fall and winter of 2023-2024 will be another tough flu season, the doctors Fox News Digital spoke with do not believe that it will bring another tripledemic like last year — primarily due to stronger population immunity and wider availability of vaccines.
"I expect a relatively mild COVID season because of all the immunity we have built up, and because high-risk groups can take a new booster coming out, which covers the prevailing subvariant," Siegel said.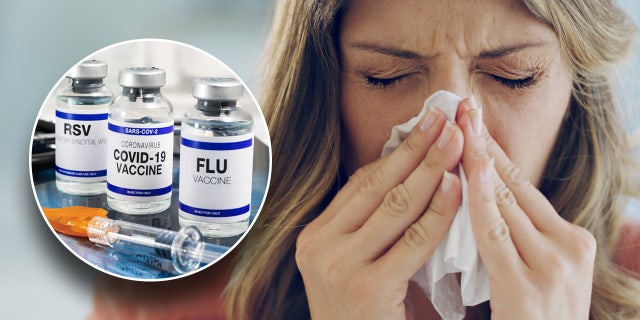 Edward Liu, M.D., infectious diseases section chief at Jersey Shore University Medical Center, said that RSV played a bigger role in 2022 due to the population — notably children — not being exposed to the virus during the pandemic years.  
"After a bad RSV season, I expect more immunity, which will blunt the spread of the virus in 2023," he predicted to Fox News Digital. 
"This year, Australia is having an intense flu season and kids are being hit bad, which bodes badly for us."
The new RSV vaccines that are now approved for children, older adults and pregnant women could also stem the spread — although it will take time, Liu noted.
"I think initial uptake will be slow, unless there are surges and fear pushes people to vaccinate sooner," he said.  
Liu does expect COVID to increase by fall and for the flu to be active during its usual season — "so more likely we'll have a duodemic rather than a tripledemic," he predicted.
Who is at the highest risk?
Those most vulnerable to severe illness from the flu, RSV and COVID include the following groups, according to experts:
Very young children (flu and RSV)
The elderly
Pregnant women
People with preexisting lung disease and heart disease
Immunocompromised patients
"While anyone can get influenza, some people are at a higher risk of serious influenza-related complications," Sylvester told Fox News Digital.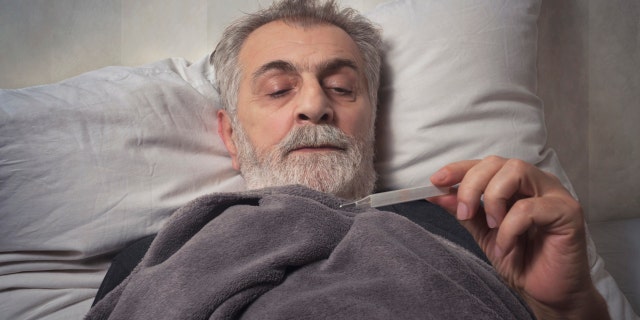 Adults 65 years and older experience age-related immune decline, making it more difficult for the body to protect against the virus, he warned.
"Children younger than 5 years old — even those who are otherwise healthy — are at a higher risk due to their lack of prior immunity," he said. 
"For children 6 months and older, schools and day care centers are environments where the transmission of diseases is often higher."
Ways to stop the spread
The doctors agreed that staying current with vaccinations is the first line of defense against flu, RSV and COVID — especially for those in higher-risk groups.
FDA APPROVES FIRST MATERNAL VACCINE TO PREVENT RSV, PFIZER'S SINGLE-DOSE ABRYSVO
For COVID, the Centers for Disease Control and Prevention (CDC) recommends that everyone aged 6 years and older get one updated Pfizer-BioNTech or Moderna COVID-19 vaccine.
Those who are 65 and older can get a second (booster) dose, and those with weakened immune systems may get additional boosters.
"An updated COVID vaccine will be available by fall, which will help with the latest variants," said Liu.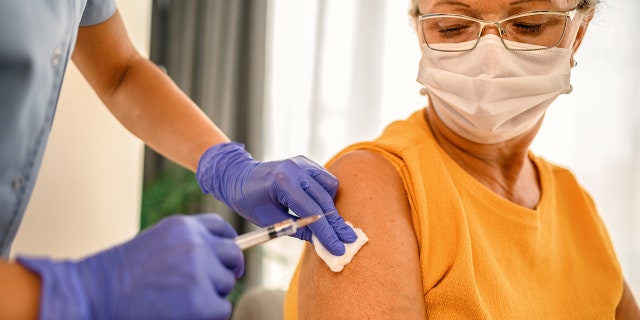 To protect against influenza, the CDC recommends that everyone 6 months and older gets an annual vaccination.
For most people who only need one dose of the flu vaccine, September and October are the ideal months to receive the vaccine. 
Certain groups, however — including pregnant women in their third trimester or children getting two doses — may get immunized in July and August.
"Influenza severely impacts adults 65 years and older with higher hospitalization and death rates compared to young, healthy adults."
"People should ask their health care provider or pharmacist about flu vaccination early — before flu season reaches its peak," Sylvester said. "However, it's never too late to get vaccinated."
For adults 65 and older, the CDC also recommends receiving a "higher dose or adjuvanted" flu vaccine for added protection.
"Influenza severely impacts adults 65 years and older with higher hospitalization and death rates compared to young, healthy adults," Sylvester said.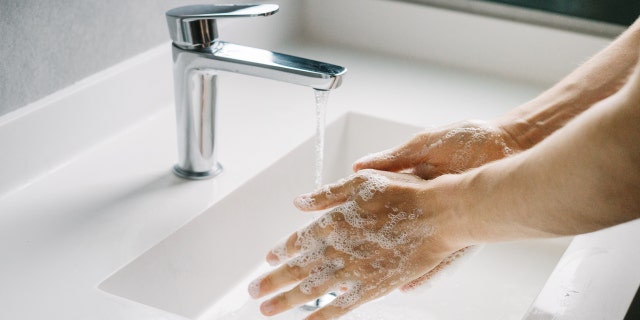 For protection against RSV lower respiratory tract disease (LRTD), the CDC recommends that all adults 60 and older receive a single dose of the newly approved vaccine, which is expected to be available in fall 2023.
The CDC also recommends that infants under 8 months and some higher-risk older babies receive the vaccine.
CLICK HERE TO GET THE FOX NEWS APP
The FDA just approved the RSV vaccine for pregnant women, although it could be several months before it is available at pharmacies.
In addition to vaccines, the experts agreed that masking, handwashing, distancing and appropriate testing are effective ways to protect against seasonal illnesses.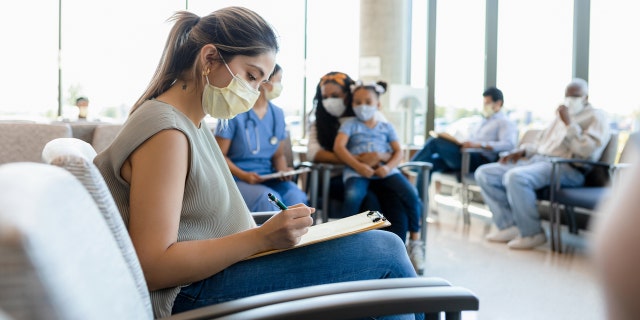 "Sick family members should not visit vulnerable family members, especially during holiday times," Liu added.
Experts hope that these preventative measures will help to relieve the burden on hospitals and clinics during this year's flu season.
"Our health care system still hasn't recovered from the pandemic."
Particularly with RSV, Liu noted that case surges can overwhelm the pediatric hospitals, forcing community hospitals to have to shoulder some of the burden.
"The problem is that pediatric demand is seasonal and hospital systems don't always want to put resources into pediatric inpatient care when demand is low," he said.
CLICK HERE TO SIGN UP FOR OUR HEALTH NEWSLETTER
"Our health care system still hasn't recovered from the pandemic," Siegel said. 
"It is overstretched and unprepared," he added. 


POST AUTHOR: Melissa Rudy

Source link