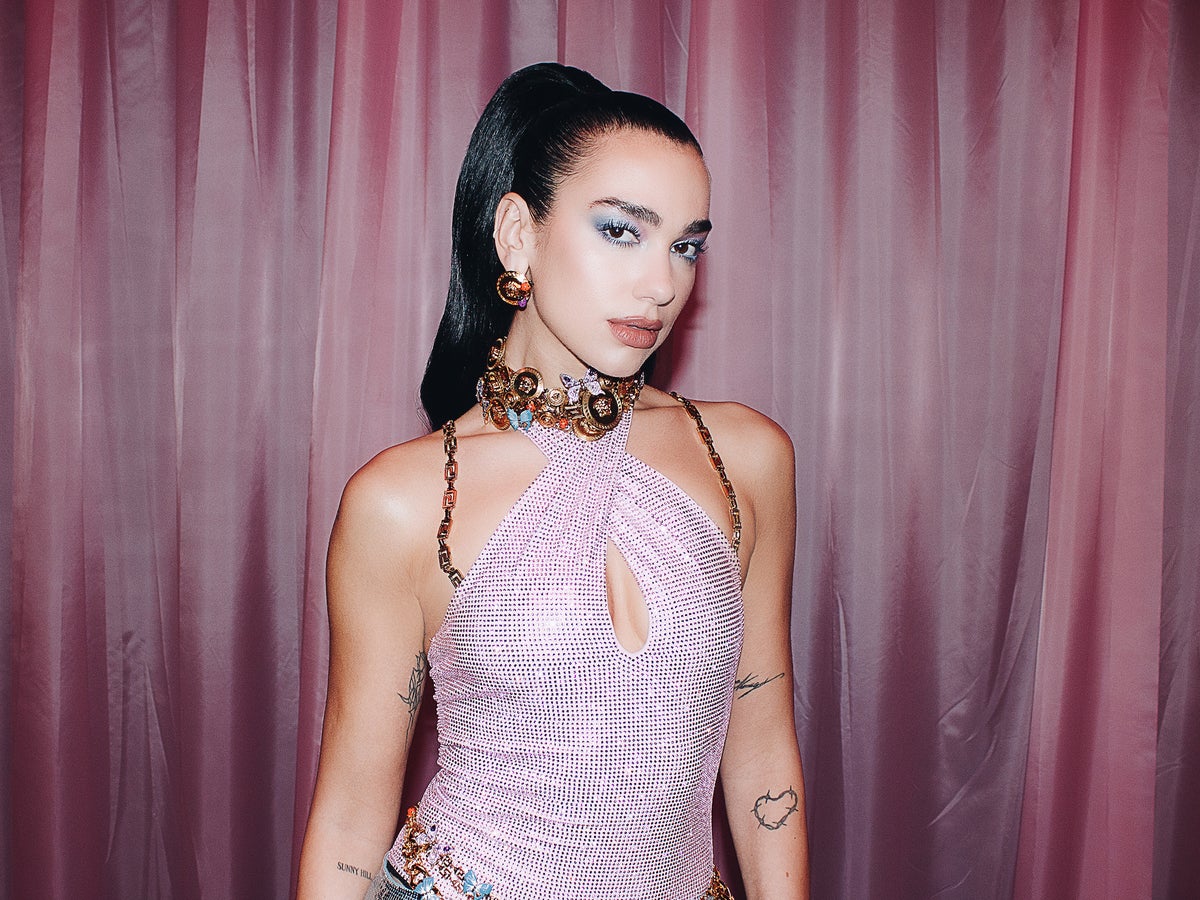 Dua Lipa's method of "grilling" shrimp has polarized the internet, with many comparing it to Kendall Jenner's infamously odd cucumber-cutting method.
As the "Dance the Night" singer has been having quite the European summer, she's been a prolific poster on Instagram and sharing her adventures abroad. For her latest trip to Ibiza in honour of her 28th birthday, the singer celebrated with family and friends, and in her sister Rina Lipa's Instagram story, the pop star was grilling shrimp, or at least that's what viewers think she was attempting.
Eagle-eyed viewers theorized that the grill wasn't actually on the entire time the singer moved shrimp on the grill with her tongs. Not only that, but viewers were perplexed by her choice to pile the shrimp on top of each other while grilling. Many things weren't adding up according to viewers, and some theorized that Lipa staged the video.
One user commented on X, formerly known as Twitter, saying: "Doesn't even look like there's fire under it. They really could've staged it better." Meanwhile, another person wrote, "She must be cooking them things on low low cause I don't see one puff of grill smoke."
"It's cooking in the sun. Give it time," someone else quipped.
Others gleefully declared that the day should be commemorated: "Happy [Dua Lipa] cooking shrimp in new video day to all that observe." One person joked above the video, "My dad staring at my graphic tee at [Thanksgiving] this year: so what does '[Dua Lipa] cooking shrimp in new video' mean."
Despite all the jokes, the singer does seem to be grilling the shrimp, if their pinkish tint is anything to go off. If they hadn't been cooking, the shrimp would have otherwise remained a gray-like colour.
The viral video comes after the "Levitate" singer recently introduced her boyfriend, director Romain Gavras, 42, to her parents for the first time while on their lavish Ibiza vacation. The couple shared a moonlit dinner with her mother, Anesa, and father, Dukagjin, at Juntos Restaurant on the Spanish island. The pop star is very close with her family and frequently documents their adventures on her Instagram.
Before 1992, her parents lived in Kosovo and Bosnia before moving to London once the Bosnian War began. Lipa is the eldest of three children, followed by Rina, 22, and Gjin, 17.
The pop star was first linked to Gavras in March after the pair were pictured hand-in-hand after attending Yves Saint Laurent's Paris Fashion Week show. In May, they went public with their relationship on the red carpet at the 76th annual Cannes Film Festival.
A few months later, Lipa and Gavras celebrated his 42nd birthday with a lavish trip to the Greek island of Sifnos. She documented their sunkissed adventures in numerous Instagram carousels. In an Instagram caption for his 4 July birthday, Lipa wrote: "joyeux anniversaireeeee bébé."




POST AUTHOR: Olivia Hebert

Source link