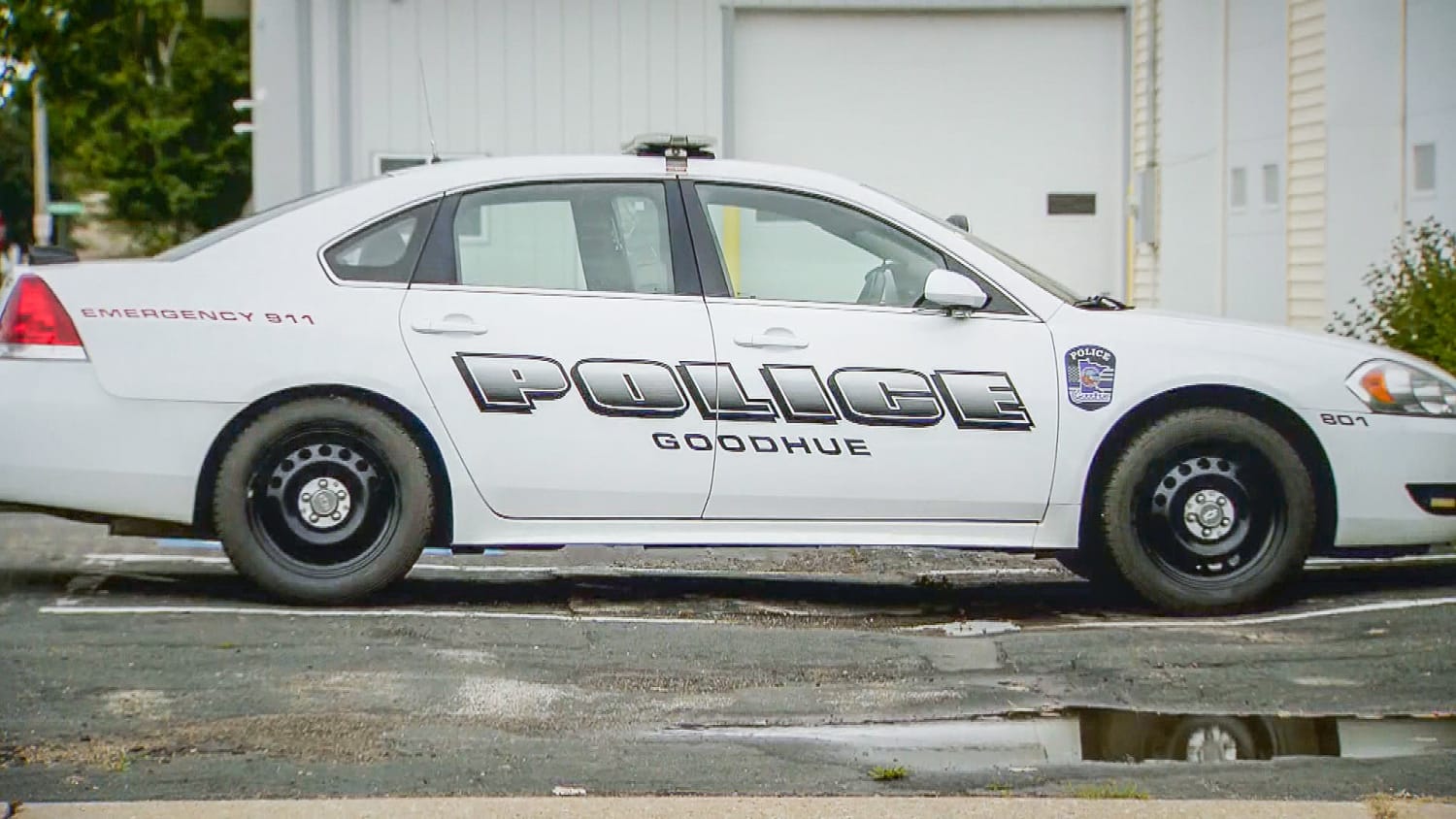 A small city in southeastern Minnesota could be left without a police department after the whole force recently resigned, according to officials.
The Goodhue Police Department resigned due to issues with the city's pay, Mayor Ellen Anderson Buck said at a city council meeting Monday. The city is located in a county by the same name, and has a population of just over 1,000, according to its website.
The city council met to discuss options for police coverage following the department's resignation. The meeting was initially called so the city could discuss salary increases for the department, but the entire team resigned before it could happen.
Police Chief Josh Smith submitted his resignation at a city council meeting on Aug. 9, the Associated Press reported. A full-time officer and five part-time employees resigned two days after learning about Smith.
"Since the resignations have been handed in by our police department, it has been recommended by our city attorney that at this point we need to pursue our other options," Anderson Buck said at the top of the meeting. "So, at this point, there's no reason to really talk about pay increases since we no longer have a police force."
At a July 26 city council meeting, Smith said there were "zero applicants" for the city's police department and disclosed that other law enforcement agencies were trying to recruit him and his colleagues.
"So, right now with our current, trying to hire at $22 an hour, you're never going to see another person again walk through those doors, that's it," Smith said. "Unless you guys do a dramatic change."
Smith stressed the urgency of the matter, and said smaller police departments he's looked into pay a minimum of $30 an hour.
"There's zero incentive to come out here to a small town, low pay, being on call, affecting your free time and everything else," he added.
Members of the Goodhue Police Department, including Smith, did not immediately respond to requests for comment. Anderson Buck also didn't respond to requests for comment.
At the council meeting, Anderson Buck said she's been in contact with the Goodhue County Sheriff's Office and has a meeting on Wednesday to discuss police coverage for the city in the interim.
The police department will be on duty until Aug. 24, according to Anderson Buck.
"I want to reiterate that we will have police coverage in the city of Goodhue, that is not an issue," Anderson Buck said at the council meeting. adding she's been assured the transition will be "very smooth."
Anderson Buck said the entire police department resigning "is not unusual, it does happen."
"We're not the first, and we won't be the last," she said.
Following a short-term interim solution, the city will be looking to rebuild its police department, which will include discussions about raising officers' salaries, according to the mayor.
A member of city council compared salaries earned by Goodhue officers to those of welders in the city, adding, "nobody's going to come put their life on the line for a very low rate."
Anderson Buck told the council that rebuilding the department will be an "uphill battle," but it can be done.
There are currently 202 vacancies for police officers in the state of Minnesota, according to Anderson Buck.
The next city council meeting will be on Aug. 23, by which time Anderson Buck said she hopes to have a short-term solution in place.


POST AUTHOR: Mirna Alsharif

Source link