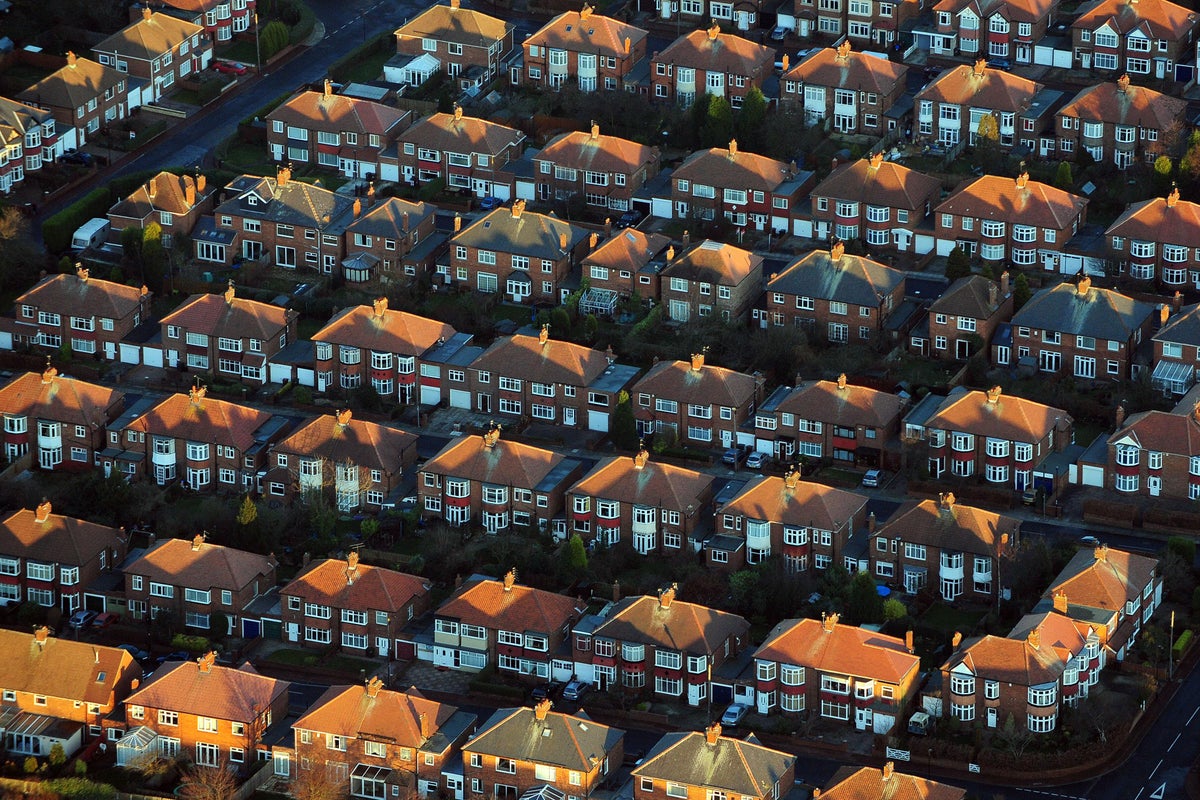 UK inflation fell by 1.1 per cent between June and July, with the Consumer Price Index (CPI) dropping from 7.9 per cent to 6.8 per cent, according to the Office for National Statistics (ONS).
That represents its lowest level since February 2022 when Russia's invasion of Ukraine began, driving up energy prices at a time when Europe's economies were attempting to mount a recovery following two years of Covid-19 shutdowns, disruption and upheaval.
Britain and other countries now appear to have gotten a grip on the energy crisis, with the average annual household energy bill down to a more manageable £2,074 following a winter of sky-high rates.
Soaring food prices have also begun to fall, dropping from 17.4 per cent in June to 14.9 per cent in July.
Reviewing the latest figures, ONS deputy director of prices Matthew Corder said: "Inflation slowed markedly for the second consecutive month, driven by falls in the price of gas and electricity.
"Although remaining high, food price inflation has also eased again, particularly for milk, bread and cereal," he noted, adding the damper that he expected to see "the falling cost of goods offset by higher service prices."
The ONS's update follows swiftly on the heels of the same institution's announcement earlier this week that wage increases in Britain had climbed to a record high, with regular pay increasing by 7.8 per cent between April and June.
While those more favourable conditions might suggest the cost of living crisis is at last beginning to ease, core inflation – which strips out those volatile food and energy prices – remains stubbornly unchanged at 6.9 per cent, leading experts to warn that any gains in pay could be "swallowed up" by increased borrowing costs and higher taxes.
The growth in wages is likely to place extra pressure on the Bank of England to issue a further increase in interest rates when its Monetary Policy Committee (MPC) next meets in September. Another 0.25 per cent uptick to 5.5 per cent is widely expected, as former MPC member Dr Sushil Wadhwani told BBC Radio 4's Today programme on Tuesday.
Michael Hewson, an analyst with CMS Markets, said the latest pay data had "not just given the central bank a headache, but a migraine".
High levels of inflation are likely to prompt the Bank to raise interest rates in an attempt to tame it, leading indirectly to higher mortgage rates, particularly for homeowners with tracker mortgages or standard variable rate mortgages, which typically follow the central bank's base rate and will thus face an immediate impact from any rise.
Mortgage rates
If a further fall in inflation was expected next month, it might give the MPC grounds to reconsider making another unpopular intervention, but, at present, it is feared that August's figures could see inflation creep back up instead, representing more unwelcome news for mortgage holders.
Fixed-rate products, meanwhile, are not immediately impacted by changes to interest rates, so anyone who is midway through their term will not see a hike, no matter what steps the Bank takes. That said, wavering rates do have an impact on products offered to new customers and those attempting to remortgage, although these will be determined by longer-term trends in borrowing costs, not specific rate rises.
Many lenders have moved to make reductions to fixed-rate deals in recent days, offering some relief to struggling homeowners, but it is possible a price war could erupt should the Bank of England go ahead and raise the base rate again as anticipated.
Nicholas Hyett, an investment manager with the Wealth Club, said of the current situation facing mortgage holders: "The average interest rate people are paying on mortgages is 2.92 per cent. But the cost of the average two-year tracker sits at 6.18 per cent.
"That means most people haven't yet felt the interest rate squeeze in full, and it's only when historic fixed rates roll off that we'll really know the full extent of the economic pain rate rises have inflicted."
A more upbeat tone was struck by Paresh Raja, CEO of Market Financial Solutions, who said: "For now, we should allow some positivity to permeate back into the property and lending markets. After a challenging 18 months, any time inflation falls should be welcomed, and we could see such good news reflected in the products and rates available to property buyers.
"Still, lenders must double down on a proactive approach to supporting brokers and borrowers who will be feeling the effects of high inflation and consistent base rate hikes. In turn, lenders can help the market return to a more buoyant state."
For prime minister Rishi Sunak, who took office listing a pledge to halve inflation among his five priorities for his administration, the state of play leaves his future looking bleak as the economy could well prove an election-deciding issue.
"The government will not relish the prospect of heading towards an election with a weak housing market, where elevated mortgage rates are still feeding through into lower valuations," observed Jason Hollands, Bestinvest managing director.
House prices in London have already begun to fall, with the rest of the UK thought likely to follow.


POST AUTHOR: Joe Sommerlad

Source link