Team USA men's basketball suffered a stunning loss to Lithuania on Sunday but was able to make the FIBA World Cup quarterfinals after they finished in second place in its group.
Lithuania used nine straight three-pointers to start the game to propel them to a 110-104 victory. Vaidas Kariniauskas led Lithuania with 15 points. Mindaugas Kuzminskas added 14 points. Tadas Sedekerskis finished with a double-double – 11 points and 11 rebounds.
"That was a great basketball game," U.S. coach Steve Kerr said, via Basket News. "Lithuania obviously just came out of the gates on fire. I think they made their first nine threes. I love how our guys fought back, competed like crazy, and gave a really good run."
CLICK HERE FOR MORE SPORTS COVERAGE ON FOXNEWS.COM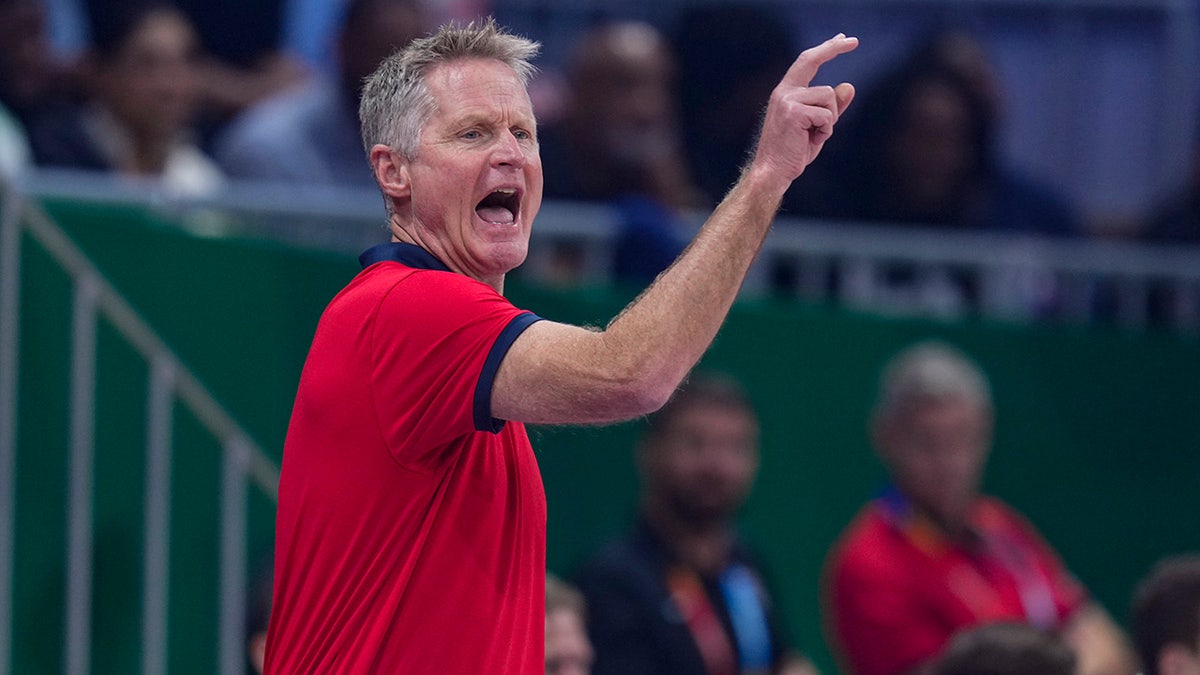 Lithuania dropped 31 points on the U.S. in the first quarter. The Americans only scored 12.
"They just punched us in the mouth," Kerr said of the first quarter. "They made every shot. They executed it. I don't think it was a case of us not being ready, but them playing perfect first quarter and us understanding how hard we'll have to play to accomplish our goal."
The loss doesn't hurt the U.S. in terms of its goal to win a gold medal. The Americans will play Italy in the first game of the knockout round. The winner of that game will play the winner of Germany and Latvia.
"We'll get to play again," Minnesota Timberwolves star Anthony Edwards said. "That's all I'm thinking about is the next game."
GILBERT ARENAS UNLEASHES ON FORMER PLAYER WHO SAID HIS LEBANESE TEAM COULD BEAT DEFENDING CHAMPION NUGGETS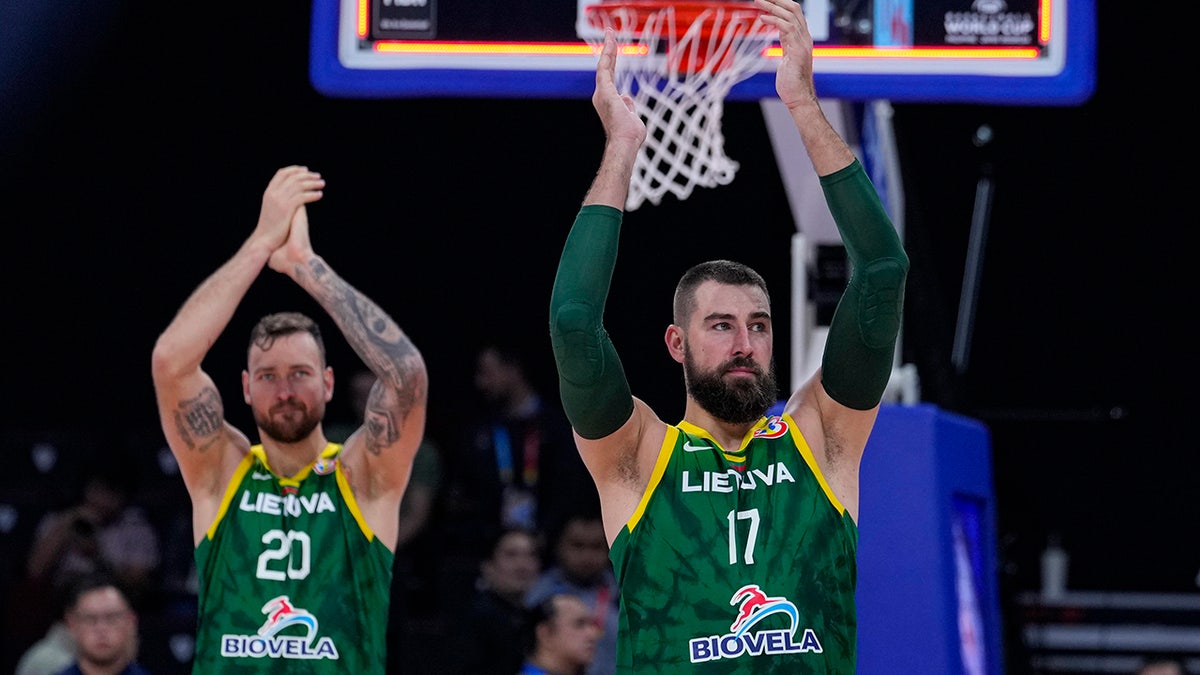 Lithuania isn't a team that's scared of the U.S. The team lost to the U.S. by only nine points in a 2000 Olympics preliminary game and escaped with a two-point victory in the semifinals. Lithuania also beat the U.S. at the 1998 world championship and pushed them to the limit during the 2012 Olympics.
"It's a big win for our country, for players, for coaches, to play against the best in the world," Kariniausks said. "I'm happy for my country . . . and we don't need to stop now."
The U.S. also clinched a spot in the 2024 Olympics. However, Kerr said the focus was on winning the World Cup.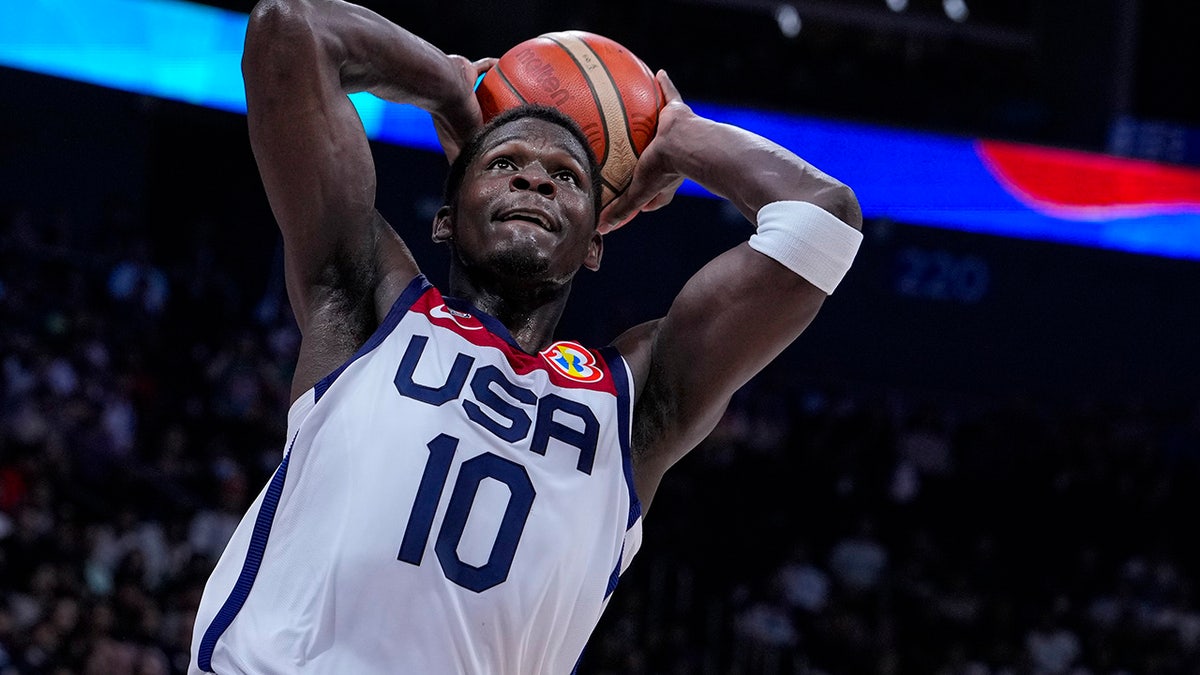 CLICK HERE TO GET THE FOX NEWS APP
"It doesn't ease the pain of the loss that we had tonight for us," he said. "But to be honest – I'm not worried about this Olympics. I'm worried about this. We want to win the World Cup. That's our focus."
The Associated Press contributed to this report.


POST AUTHOR: Ryan Gaydos

Source link