The ongoing top-rated yet highly divisive Pakistani drama Tere Bin has struck a chord with audiences. Featuring the trending heartthrob Wahaj Ali and seasoned actor Yumna Zaidi, the show has fans in Pakistan and across the border in India. One such fan put forth a heartfelt gesture for Wahaj to witness, and witness he did.
A video showcasing an Indian girl named Manisha presenting her exquisite sketch of Wahaj has been circulating online, shedding light on the actor's ever-growing fan base. Taking to Instagram, Manisha shared the intricately crafted sketch, accompanied by a heartfelt message expressing her admiration for the Pakistani actor.
Manisha penned, "Presenting my sketch of the incredible (Pakistani) actor in her Instagram post. I have been a fan of yours since Ishq Jalebi, and I truly appreciate your work. Your popularity in India is soaring, and I am among your dedicated followers. I hope my love, conveyed through my art, reaches you." Manisha also extended her best wishes for Wahaj's future endeavours and expressed her eagerness for his upcoming project with Mehwish Hayat, Teri Meri Kahaniyaan.
The actor graciously acknowledged her support and appreciation. Leaving a comment on the post, Wahaj stated, "Thank you so much," adding the heart emoji in his comment as well. Manisha responded as well, thanking the actor for making the fans' hearts smile.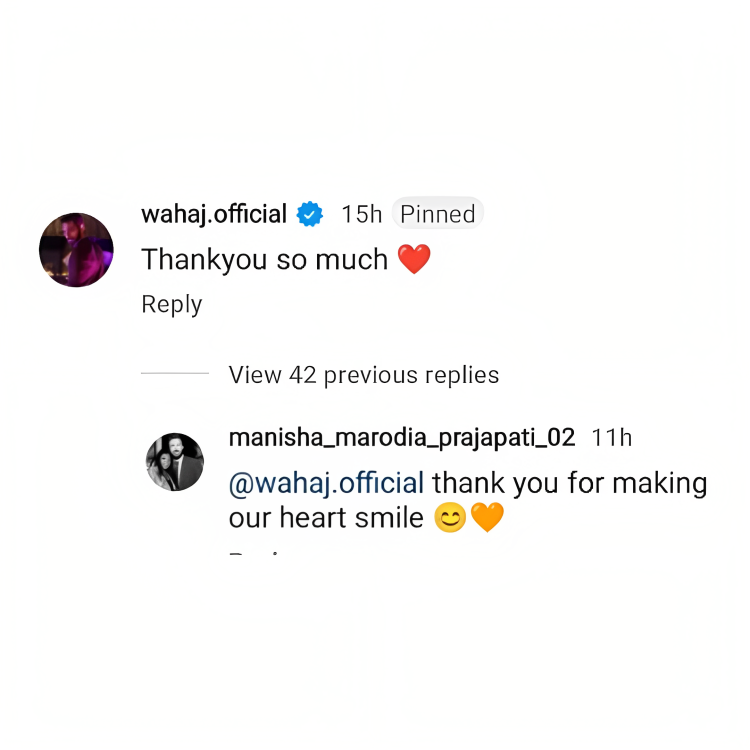 As contentious as Tere Bin has been in terms of a preview that hinted at marital rape which was seemingly altered after public outcry, the show has transcended cultural boundaries. It seems to resonate with viewers through its portrayal of universal themes such as love, relationships, and human emotions. Even the great Irrfan Khan's son, Babil Khan, spoke about him and his mother watching the show as a 'guilty pleasure.'
The exchange between Wahaj and his Indian fan highlights the power of art and entertainment in fostering connections and bridging cultural gaps. It exemplifies the ability of talented artists to transcend geographical boundaries and resonate with audiences worldwide.
Have something to add? Share it in the comments below




POST AUTHOR: Entertainment Desk

Source link