HOUSTON – Nearly 150 million people across the U.S. have been under a heat advisory at some point in August 2023. As the temperatures get hotter, mechanics say car issues have become more frequent.
Thirteen states stretching from Arizona to Florida to Kansas have seen weeks of excessive heat, and it's causing tire and battery issues for drivers. 
RAGING WILDFIRES SWEEP LOUISIANA AMID INTENSE HEATWAVE AND DROUGHT CONDITIONS, THREATENING COMMUNITIES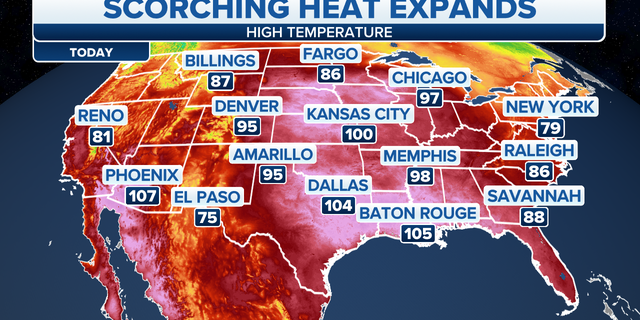 Daniel Armbruster with AAA says they've noticed an increase in these issues in the last month. 
"Just this summer from July and August, we've seen a 7% increase in roadside calls, just in Texas" Armbruster said.
Nick Province of J&T Automotive in Houston says they're filling up.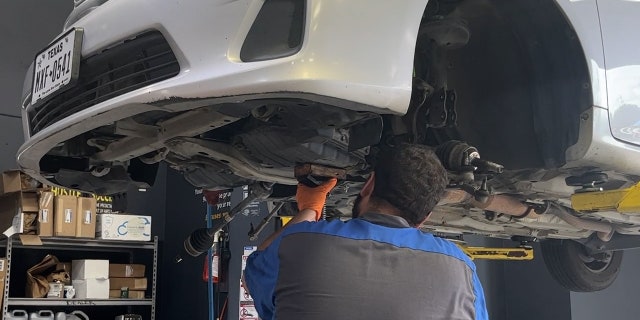 "Compared to 6 months ago, we're seeing about a 40% increase in batteries, just during this heat wave" Province said.
AAA says the battery issue can happen at any time.
"It'll happen while the car is parked, and then you can't start it up… Also, if you're driving and your battery is not secured, the vibration added on to the heat is really bad" Armbruster said.
NASA SAYS JULY WAS HOTTEST MONTH ON RECORD SINCE 1880
Battery issues can leave drivers stranded in life-threatening temperatures waiting for help. And there may be greater risk with tire issues, because they can cause accidents.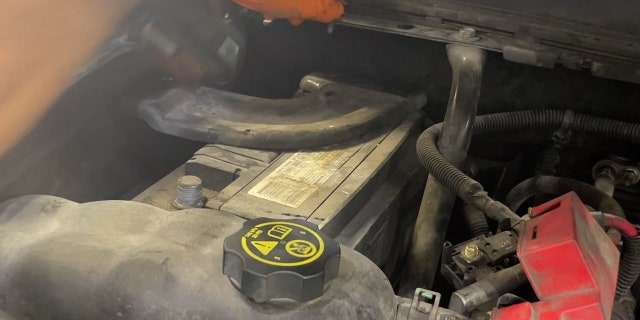 "When you have a tire driving on the pavement that is well over 100 degrees, if that tire is over-inflated, it creates extra friction and heat in the side-wall that eventually leads to tire failure. If you're driving at highway speeds, that could be very dangerous" Armbruster said.
EXPERTS SAY AMERICA'S HEAT WAVES WILL BECOME MORE FREQUENT AND ENDURING AFTER A DOZEN DIED IN TEXAS
It doesn't stop there. Engine issues and broken air conditioners are also keeping their mechanics busy.
"We're seeing cars overheating, as fluids start to break down when the temperature outside is really hot. We're also seeing a significant increase in air conditioning systems just not being able to get cold enough in this heat" Province said.
With Labor Day travels ahead, J&T Automotive mechanics and AAA recommend getting your car checked before getting on the road. They warn drivers to try to avoid being stranded in these dangerous temperatures, because wrecker services are also backed-up with calls.
 


POST AUTHOR: Joy Addison

Source link