St. Louis Mayor Tishaura Jones is working on legislation that could ultimately ban AR-15s, AK-47s and other military-grade weapons from being carried in Missouri's second-largest city, among other things.
Jones held a listening session with gun violence survivors and advocates Tuesday morning, alongside members of the city's Board of Alderman.
After the roundtable, the mayor announced her intent to enact "common sense" gun safety legislation.
ST. LOUIS MAYOR'S GUN CONTROL STANCE QUESTIONED AFTER PRIVATE TEXTS MADE PUBLIC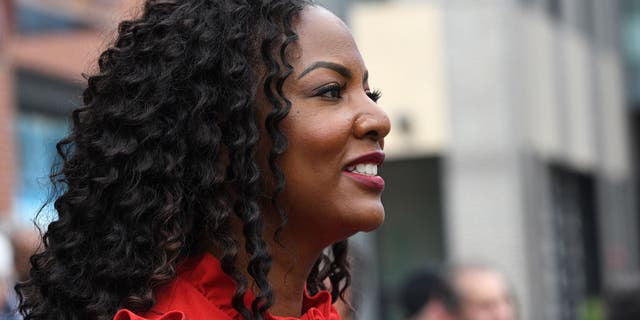 "In the coming days, in partnership with the Mayor's Office, aldermen are ready to introduce common sense gun legislation," Jones said. "We come together around a shared vision: a safer, stronger St. Louis, ready to stand up for our values. We know Missourians are demanding state-level action to pass measures like red-flag laws and background checks, but we are ready to try every tool available to us at the local level to protect families from gun violence."
Board Bill 29, which was passed by the board in July, banned the open carry of guns for anyone who does not possess a concealed-carry permit.
FOX 2 in St. Louis reported that Jones said Board Bill 29 "was a start, but we believe we can go even further and give police more tools."
SOROS-BACKED PROSECUTOR IN ST. LOUIS ABRUPTLY RESIGNS AFTER SCANDAL-RIDDEN TENURE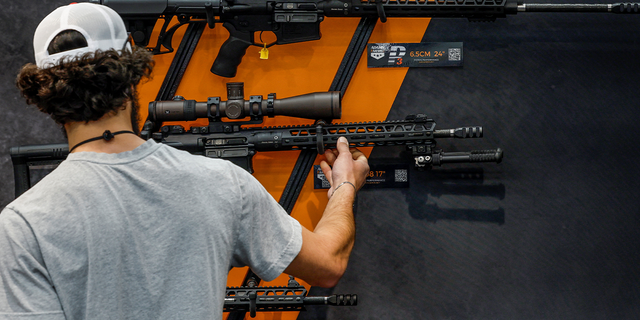 The mayor's press release broke down what the new legislation consists of, including the prohibition of military-grade weapons on city streets.
The legislation also aims to prevent the transfer or sale of guns to minors and prohibit insurrectionists and those convicted of hate crimes from having guns, while acting on ghost guns and untraceable firearms.
Jones' support of gun control came into question last month when an open records request released thousands of her personal texts, including one that argued gun crackdowns are ineffective.
ST. LOUIS FATAL SHOOTING CLAIMS LIVES OF WOMAN AND 2 CHILDREN IN COUNTY HOME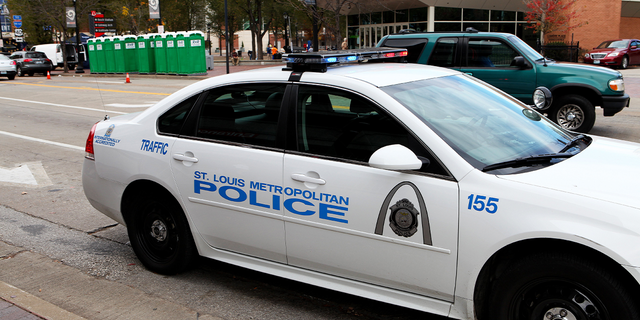 "Chicago has strict gun laws as well, but that doesn't deter gun violence," Jones texted in a group chat to her dad, Virvus Jones and advisor Richard Callow on March 21, KSDK reported. "It's about investing in the people."
Thousands of texts from the mayor's personal phone were released after KSDK and the St. Louis Business Journal filed separate Sunshine Act requests pertaining to the appointment process for a Circuit Attorney after Kim Gardner stepped down from the post in May.
The messages appeared to contradict public comments she made in the past, including after a mass shooting in St. Louis in June that killed one and left 11 others injured.
MISSOURI ATTORNEY GENERAL BLAMES ST. LOUIS PROGRESSIVE DA FOR CITY REACHING 'CRISIS POINT'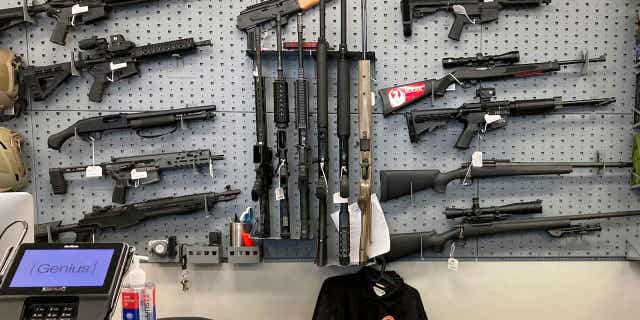 "Our state's lax gun laws make our challenge even more difficult," Jones said in June following the shooting. "The legislature's lack of action on gun safety laws encourages the proliferation of guns on our streets and puts our responding officers directly in harm's way."
She also joined other cities across the U.S. in declaring June 3 as "Gun Violence Awareness Day," and argued the Senate "must protect our families" by "expanding background checks to all gun sales, regulating assault weapons, and passing a federal red flag law."
CLICK HERE TO GET THE FOX NEWS APP
St. Louis recorded 200 homicides in 2022, 201 in 2021, and 263 in 2020, according to data published by the St. Louis Police Department. The city often has one of the highest murder rates in the nation, alongside cities such as Chicago and Baltimore.
Fox News Digital's Emma Colton contributed to this report.


POST AUTHOR: Greg Wehner

Source link