An NCAA champion goalie was killed and three of her teammates were injured in a car crash in Minnesota on Sunday.
Gustavus Adolphus College goalie Jori Jones was killed in the crash, according to FOX 9. She was 19. The three other players – identified as Gianna Gasparini, 19, Lily Mortenson, 19, and Kayla Bluhm, 20 – suffered non-life-threatening injuries in the crash. All four women were on the Gustavus Adolphus championship team. The school competes in Division III.
CLICK HERE FOR MORE SPORTS COVERAGE ON FOXNEWS.COM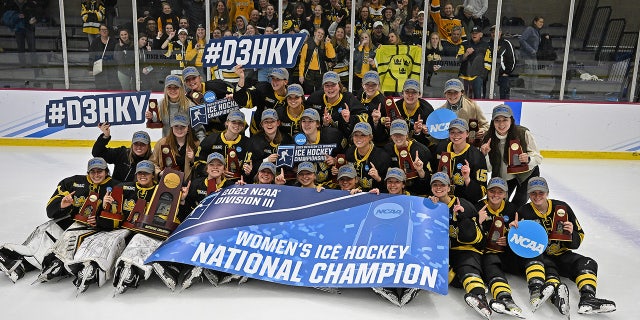 Minnesota State Patrol said the crash occurred around 12:40 p.m. local time in Grace Township – about 50 miles from the South Dakota border. The four players were in an SUV traveling on Highway 40 when they collided with another vehicle traveling on Highway 29, according to FOX 9.
Police said one of the vehicles ran a stop sign but didn't specify which one. Brandi Rasmussen, the driver of a minivan that was struck, told the Star Tribune she was struck by the SUV.
"All of a sudden, I'm in the air, rolling and rolling and rolling," Rasmussen told the paper. "I didn't even see them at all, and they clearly didn't see me.
AIR FORCE ACADEMY'S UNIFORMS HONORING GROUP THAT BOMBED JAPAN IN WWII RECEIVE MIXED FEELINGS ON SOCIAL MEDIA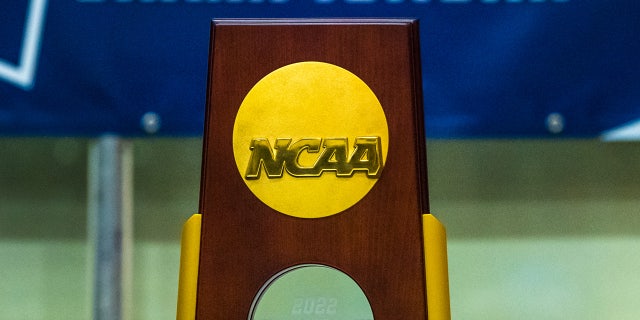 "The patrol said they are surprised they are talking to me today."
Police said everyone in the incident was wearing a seatbelt.
Mike Carroll, the team's head coach, said the players were coming back from a team bonding trip. 
Carroll remembered Jones as a quiet person who was passionate about hockey.
CLICK HERE TO GET THE FOX NEWS APP
"Sometimes being a freshman, before you get to know everybody, it takes a little longer to see their full personality," he told the Star Tribune on Tuesday. "Jori was quieter, but always with a smile on her face and passionate about hockey, about playing her position very well."


POST AUTHOR: Ryan Gaydos

Source link