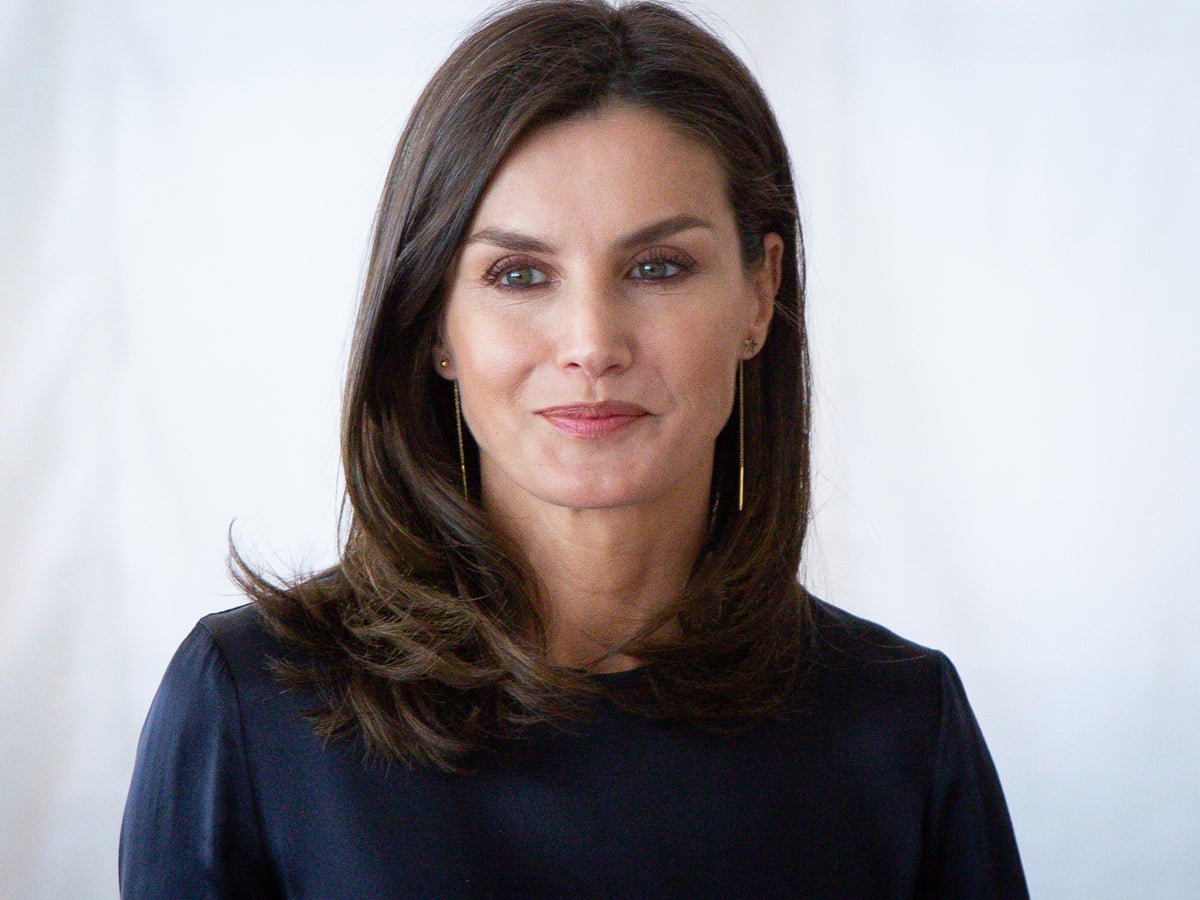 As the Spanish women's football team prepares to face off against England in the Women's World Cup this Sunday (20 August) in Sydney, the Spanish royal family has confirmed it is sending Queen Letizia and her 16-year-old daughter Infanta Leonor to cheer them on in the big game.
The Royal Spanish Football Federation announced on Thursday (17 August) that the royal will travel to Australia to show the country's "commitment" to national football.
The statement said that King Felipe, Letizia's husband, is unable to make it for the event as he is busy with other official duties.
Letizia has a vested interest in the country's women's football team and previously visited them during training in June. She also gave a speech to players and coaching staff, according to the federation.
It comes after Kensington Palace confirmed that the Prince of Wales, who is the president of the Football Association in England, will not travel to Sydney to support the Lionesses in their historic final. It is the first time the England team has made it to the Women's World Cup final.
It is understood that Prince William will remain at home and will cheer on the Lionesses while watching the game on television. He is facing criticism for the decision not to travel, which is understood to be because it involves flying across the world for a very short period of time.
But Letizia and Infanta's visit to Sydney to provide "in-person" support to the Spanish women's team has been lauded, with the team's coach Jorge Vilda and captain Ivana Andres "promising to give their best in this championship".
Queen Letizia of Spain broke royal protocol by becoming the first Spanish queen to be born a commoner.
Born Letizia Ortiz Rocasolano on 15 September 1972 in northern Spain, the soon-to-be queen was raised in a middle-class family. Her father, José Ortiz Álvarez, was a journalist and her mother, María de la Paloma Rocasolano Rodríguez, was a registered nurse and hospital union representative. Letizia comes from a long line of journalists; her paternal grandmother was also a radio broadcaster for 40 years.
Letizia pursued a bachelor's degree in journalism at the Complutense University of Madrid, as well as a master's degree in audiovisual journalism at the Institute for Studies in Audiovisual Journalism. During her time at university, she worked multiple jobs in media – first for the newspaper La Nueva España and later for the Spanish newspaper ABC, before working at the major international news agency, EFE.
After briefly working as a journalist in Mexico, she returned to Spain where she reported for the Spanish versions of Bloomberg and CNN. In 2003, she gained prominence as a TV anchor for Telediario 2, the most-viewed daily evening news programme in Spain. Throughout her career, Letizia has reported from the United States on presidential elections, broadcasted live from New York following the 9/11 attacks, and reported on the Iraq War.
Her engagement to King Felipe, then Prince of Asturias, came as a surprise to many throughout Spain. They met at a dinner party in 2002, organised by fellow journalist Pedro Erquicia, where they reportedly formed an instant connection. The couple maintained a low-profile romance for several months, before announcing their engagement on 1 November 2003.
Not only did Letizia's engagement to Felipe grab attention for her being a "commoner" from a middle-class family, much like Kate Middleton, but she was also a divorcée. In August 1998, she tied the knot with Alonso Guerrero Perez, a writer and high school literature teacher, after 10 years together. However, they divorced one year later.
Her previous marriage likely would've posed challenges for the couple who wanted to be married in the Catholic Church, considering the Vatican would have to grant special permission that allowed her to marry Felipe. Luckily, her previous wedding to Perez was only a civil ceremony.
On 22 May 2004, Felipe and Letizia were officially wed at the Catedral de Santa María la Real de la Almudena in Madrid. The bride wore a white wedding gown designed by Spanish fashion designer Manuel Pertegaz for the special occasion. Her veil, which was a gift from Felipe, was made of off-white silk tulle.
In several photos from the special day, the newlyweds were seen smiling and gazing at each other as Felipe kissed his newlywed wife's forehead.
The then-Prince and Princess of Asturias went on to welcome two daughters. Their eldest daughter – Leonor, Princess of Asturias – was born on 31 October 2005, while their youngest – Infanta Sofía – was born on 29 April 2007.
The royal couple became King and Queen of Spain in 2014 when Felipe's father, King Juan Carlos, abdicated the throne. Letizia's new title proved to be historic for Spain, making her the first Spanish-born queen consort since 1878 and the first Spanish queen to have been born a commoner.
Since then, Queen Letizia of Spain has continued much of the work that she focused on during her time as journalist: raising awareness towards social issues such as children's rights, culture, and education.
King Felipe and Queen Letizia of Spain joined the many European royals – including Prince Albert II and Princess Charlene of Monaco, Crown Prince Frederik and Crown Princess Mary of Denmark, and King Carl XVI Gustaf and Crown Princess Victoria of Sweden – who attended King Charles III's coronation on 6 May.


POST AUTHOR: Meredith Clark and Kate Ng

Source link