Comedian Ray Romano will take another swing at winning the American Century Celebrity Golf Championship Tournament this week and will get another crack at trying to gain some comeuppance on his colleagues in show business and famous athletes from across the sports spectrum.
The 65-year-old "Everybody Loves Raymond" star will be looking to steal away some of the shine from the favorites in the tournament. He comes into the event near Lake Tahoe as a 2000-1 long shot, according to Caesars Sportsbook, but he's already concluded he'll have to settle for the back of the pack.
Romano told Fox News Digital that "there's no chance of us winning."
CLICK HERE FOR MORE SPORTS COVERAGE ON FOXNEWS.COM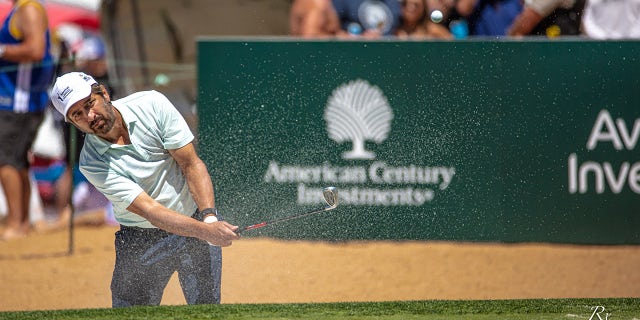 "But you can still play well. There are world-class elite athletes in there, championship-winning athletes, Super Bowl-winning athletes, gold medal-winning athletes, and golf is, in a way, it's the great equalizer because a schlub like me who's in show biz and is not a professional athlete, on any given day, can have a great day in golf and beat one of those guys."
And he's done it before.
Romano's best finish was 60th in the field. He placed there in 2005 and 2016. In 2005, he beat out NFL legends like Emmitt Smith, Bruce Smith and Marcus Allen. In 2016, Romano got the better of the Dallas Cowboys legend again, Steve Young, Doug Flutie, Terrell Davis and Chipper Jones, to name a few.
"That's the beauty of golf, it gives you a chance. Doesn't give you a chance to win, but it's fun to compete against these guys and, hopefully, if [I] can get on a hot streak and have a good couple of days, yeah, if I came in the top 50, that would be very respectable," he added. "That's one part that's fun, is the competition."
Edgewood Tahoe in Nevada is expected to have full crowds of around 50,000 spectators during the event. Tony Romo comes in as the reigning champion and among the favorites to win the tournament. The tournament has raised more than $7 million for charity since it began more than three decades ago.
Romano said having the packed house at the course and being able to see his colleagues in the business and the athletes he watches on television is part of the fun for him.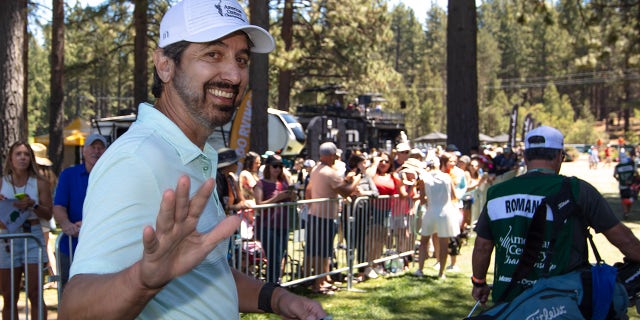 "It's fun to hit a great shot in front of an audience," he said, adding that his children come to the event with him and that they used to walk the course when they were younger – but not so much anymore. "But they're all sports fans, and it's a big thrill for them to be standing there and walking side by side with the Charles Barkleys and Tony Romos and Aaron Rodgers and get to meet these guys."
"It's a big thrill for them, too. It's exciting. And we're Jet fans, so this year we're excited because Aaron Rodgers is our quarterback now, so we're going to go say hello to him."
ALL-PRO ROBBIE GOULD EXCITED FOR AMERICAN CENTURY CHAMPIONSHIP GOLF TOURNAMENT, TALKS NEXT STEPS IN NFL CAREER
One of the funnier moments Romano could recall at the tournament came in 2021.
He was supposed to meet his cousin's son-in-law, Chris Cote, who is a producer for Meadowlark Media's "Dan Le Batard Show with Stugotz Podcast." He said he agreed to meet him at the chaotic 17th hole of the course, but things didn't exactly go as planned.
"So, it's the 17th hole. I'm teeing up, and it's nerve-racking because there's a lot of people there, and I shank one. It literally goes 30 yards to the right, and it hits a young guy in his leg, and it goes right in front of him," Romano told Fox News Digital. "I come over, and he's OK, he's fine. And I play the ball where it lands and I get it on the green. I actually parred the hole. I one-putted, and I moved on.
"And that day or that night, I think I saw it online, Dan Le Batard's people were telling Chris, they said, 'When Ray Romano comes by, you've got to tell him that you're kind of related to him.' And he goes, 'He's not even going to know.' They said, 'Just tell [him] who you are and we want to talk to him,' whatever. And that was the kid I hit in the leg," Romano said, chuckling as he recalled the moment. "And they put it on their show and everything."
"What are the odds they're standing there waiting for me for him to tell me that, hey, we're kind of related, and I hit him in the leg."
Romano said he's made it up to him since.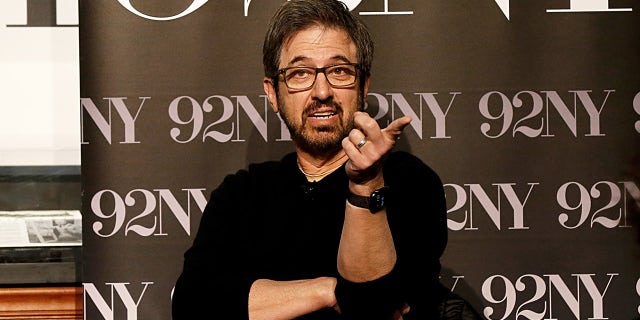 CLICK HERE TO GET THE FOX NEWS APP
The American Century Celebrity Golf Championship's first round begins July 14 and continues through July 16. The first round can be seen on Peacock and the Golf Channel. The second and third rounds are on NBC and Peacock.


POST AUTHOR: Ryan Gaydos

Source link