The average age at which women experience menopause in the U.S. is 51, when they likely still have decades of living ahead of them — yet for many, that "change of life" is rarely spoken about today.
Trista Sutter, who was the first woman to appear on the reality series "The Bachelorette" back in 2003, is going through menopause herself, as she's discussed — and she's urging other women to talk about their experiences. 
To help spark healthy conversations about the health of older women, Sutter has partnered with Tena, a feminine health company that offers incontinence products and also works to foster education and awareness surrounding menopause. 
NATURAL, NON-HORMONAL SOLUTIONS FOR MENOPAUSE SYMPTOMS
"I'm all about being authentic and real," she told Fox News Digital in an interview. 
"I just turned 50 last October," she also said. "And for me right now, that means aging and menopause and all of those things."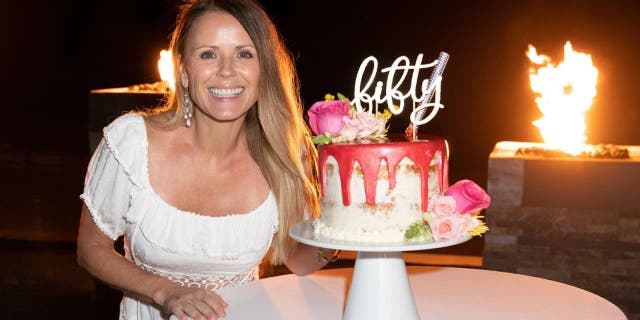 One of Sutter's goals in her new partnership is to encourage people to talk more about menopause and postpartum and all of the symptoms that come along with it.
"This topic has been more or less taboo," she said. "We don't talk about it. Making it more easily digestible and making sure none of us feels alone is something that's really important to me."
EGG-FREEZING IS 'EXPLODING' AMONG SOME AGE GROUPS — HERE'S WHAT WOMEN MUST KNOW
When Sutter was first approaching menopause, she realized she had no idea what was in store for her, because no one had ever spoken openly about it to her.
"I looked up the symptoms of menopause, because I was like, 'What am I going to be going through? We really don't talk about it,'" she told Fox News Digital. "And every woman, literally every single one, goes through menopause."
Common symptoms
Each woman has her own individual menopause journey, but many share some common symptoms.
"The main pain points of menopause are the overwhelming change in the function of the body," Dr. Karla Loken, an OB/GYN and the chief medical officer at FEMSelect, a Delaware-based medical technology company, told Fox News Digital.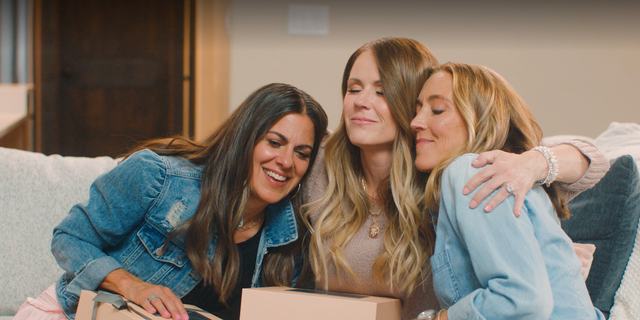 Some of the main signs and symptoms include irregular periods, hot flashes, chills, night sweats, vaginal dryness, trouble sleeping, mood changes, dry skin, thinning hair, weight gain and loss of breast fullness, according to the Mayo Clinic's website.
"Just dealing with one of these symptoms alone can be overwhelming, and these women are at an age when they are involved in everything — they're busy with their careers and families and everything is going full speed," noted Dr. Loken. 
WOMEN'S HORMONE EXPERT SHARES HER METHOD FOR ELIMINATING MENSTRUAL PAIN: 'DESPERATE TO FEEL BETTER'
Other symptoms may appear after menopause, including urinary incontinence.
This is caused by the tissues of the vagina and urethra losing elasticity, which can lead to "frequent, sudden, strong urges to urinate," per the Mayo Clinic. 
For many women, this is followed by an "involuntary loss of urine (urge incontinence)" or the "loss of urine with coughing, laughing or lifting (stress incontinence)."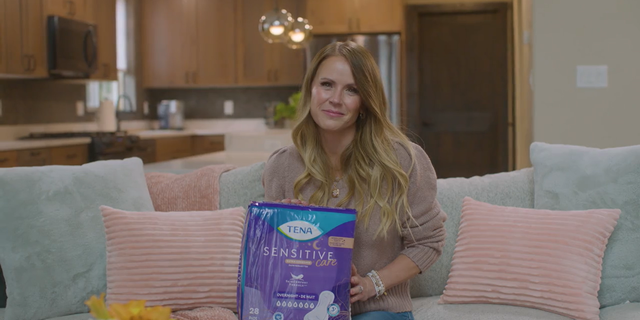 "Incontinence often occurs as the tissue and support systems of the bladder start to weaken, and this happens with age," Loken said. "Also, the lack of hormones rejuvenating the tissue and structures can contribute to incontinence as well as pelvic organ prolapse, where the pelvic organs actually 'fall out.'"
One in three women experiences incontinence, studies have shown — and it takes them six to eight years to go to the doctor and talk about it.
COVID VACCINES AND BOOSTERS SHOWN TO PROTECT PREGNANT WOMEN AND NEWBORNS: 'TRANSFERRED PROTECTION'
"It is not OK for women to be suffering in silence and not talking about it," Sutter said. "I think we need to talk about it more. And I am really excited to be part of that."
After a woman determines the type of incontinence she has, she should be seen by a qualified provider, such as a gynecologist, urogynecologist or urologist specially trained in women's health treatments, Loken said.
"It is not OK for women to be suffering in silence and not talking about it."
"Solutions range from keeping bladder journals and behavioral therapy to medication," she noted. 
"Certain types of incontinence, most routinely stress incontinence, are treated surgically by placing a support underneath the urethra."
Why the stigma?
There are many reasons for the stigma surrounding menopause, according to Dr. Kecia Gaither, an OB/GYN and director of maternal fetal medicine at Lincoln Medical and Mental Health Center in New York City. 
"Women and their bodily changes are often viewed negatively by the lay public," she told Fox News Digital. "[Women] may no longer be deemed attractive or fertile during this period."
"Women and their bodily changes are often viewed negatively by the lay public."
For some women, there may be cultural reasons that the associated changes for menopause aren't to be discussed — "particularly the sexual changes, such as vaginal dryness or loss of libido," Gaither noted.
CLICK HERE TO SIGN UP FOR OUR HEALTH NEWSLETTER
There may also be a lack of understanding as to what menopause is or what causes it, she added. 
"The other pain point is that research for women's health and menopause has been underfunded for years, and misunderstandings and misinformation have been perpetuated through a multitude of press and social media," Loken said. 
"Even some doctors and nurses across many specialties have limited training in menopause."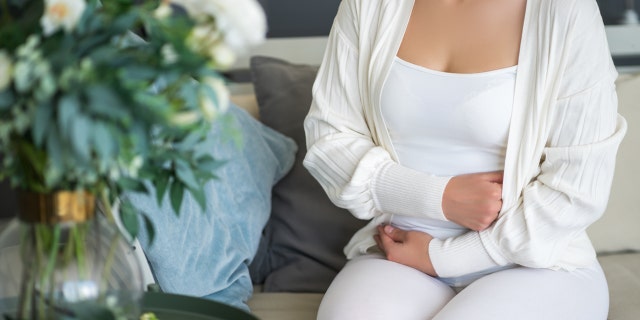 One key aspect of being more open about menopause is having resources — both personal and professional — to use for support.
"Every woman will undergo this transition and each will have different symptoms," said Gaither. "Discussions with physicians, support groups, psychiatric support and information disseminated by reputable media are also options."
CLICK HERE TO GET THE FOX NEWS APP
For Sutter, reaching out to close friends who are at the same stage of life has been a huge help in navigating the menopause journey. 
"I just feel like we can lessen the taboo and really encourage women to share their reality," she told Fox News Digital. 
"All of us are going through it, so why can't we talk more about it?"


POST AUTHOR: Melissa Rudy

Source link