Having just one alcoholic beverage per day could cause a spike in blood pressure, new research has revealed.
The study, which was published in the American Heart Association (AHA) journal Hypertension, found that regardless of the amount of alcohol consumed, blood pressure levels are likely to increase.
These findings came from an analysis of seven studies, which surveyed more than 19,000 adults in the U.S., Korea and Japan, according to an AHA press release.
BAD BUNNY'S HIT SONG HAS 'RIGHT TEMPO' FOR LIFE-SAVING CPR, AMERICAN HEART ASSOCIATION SAYS
The association with systolic blood pressure — which is the first read on blood pressure levels — and the number of alcoholic drinks occurred even in adults without previous hypertension.
This analysis is the first to suggest that even low alcohol consumption can lead to a higher risk of cardiovascular events, according to the AHA.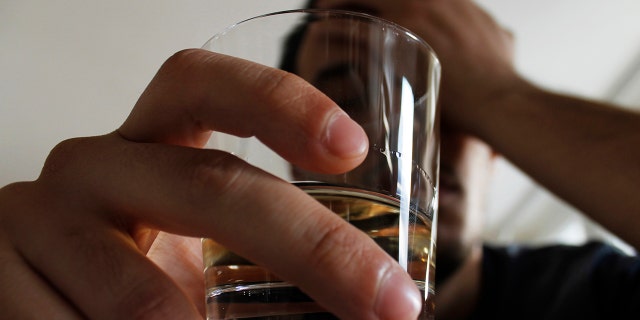 Following the study, the AHA reiterated its advice to limit alcohol intake.
Fox News medical contributor Dr. Marc Siegel of NYU Langone Medical Center weighed in on the study in an interview with Fox News Digital, explaining how alcohol impacts blood pressure.
CAN HEART FAILURE RISK SHOW UP ON A SMARTWATCH? IT'S POSSIBLE, STUDY SAYS
"Alcohol initially may lower blood pressure by dilating vessels, but over several hours it increases the hormone renin, which constricts blood vessels and raises blood pressure," he said. 
"This is true for any amount of alcohol."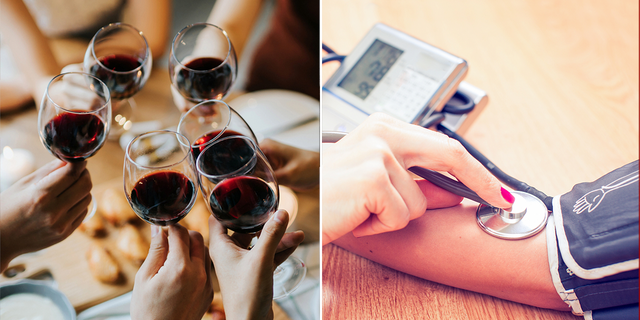 "On top of this, alcohol use is associated with other factors including sedentary lifestyle, stress and obesity, which also raise blood pressure and put a strain on the heart," said Siegel. 
Dr. Shana Johnson, a physical medicine and rehabilitation physician in Scottsdale, Arizona, gave her reaction in an email exchange with Fox News Digital, noting her skepticism about the study.
MEDICAL RESEARCH ON CELLPHONE USE SAYS CHATTING FOR THIS AMOUNT OF TIME PER WEEK CAN RAISE BLOOD PRESSURE RISK
"The study's findings suggest there is no safe amount of alcohol consumption as far as heart health goes," she said. "Alcohol intake had an effect on blood pressure from the lowest levels of intake to the highest in this study."
She added, "These findings are in contrast to other studies that show moderate alcohol intake may lower the risk of heart disease."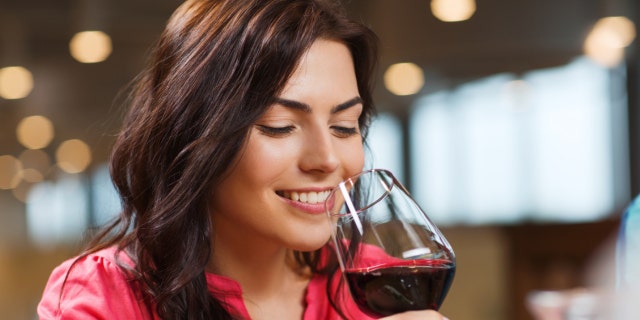 Johnson called the results "intriguing" and said her "confidence in the results being true is lowered by methodological issues that introduce bias, which reduces the accuracy of the findings."
CLICK HERE TO SIGN UP FOR OUR HEALTH NEWSLETTER
She said, "As the authors pointed out, five of the included seven studies have moderate or greater bias. If most of the studies included in the meta-analysis are of low quality, the results will also be low quality (likely to be inaccurate)."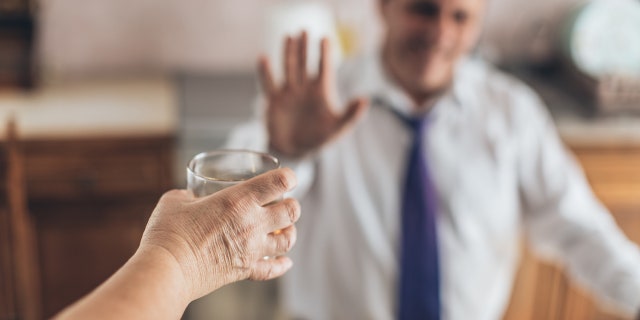 The doctor added that the risk of developing high blood pressure is based on "multiple factors, not just alcohol consumption."
She said, "Blood pressure is influenced by genetics, diet, weight and activity level. This study suggests alcohol is another risk factor for high blood pressure."
CLICK HERE TO GET THE FOX NEWS APP
Patients should discuss their individual risk factors for heart disease with their health care providers, Johnson said. 
Fox News Digital reached out to the study authors for comment.


POST AUTHOR: Angelica Stabile

Source link