Los Angeles Angels star outfielder Mike Trout is set to make his highly anticipated return to the lineup on Tuesday night following a seven-week absence.
Trout, a three-time American League MVP, has been sidelined for the past 38 Angels games due to a broken bone in his left hand. Trout immediately began shaking his left arm after the ball hit him during the July 3 game. He was placed on the 10-day injured list the next day.
The Angels activated Trout before they hosted the Cincinnati Reds. He is slated to hit in the No. 2 spot in the batting order. He is also expected to handle his normal duties in center field, and he took his usual No. 2 spot.
CLICK HERE FOR MORE SPORTS COVERAGE ON FOXNEWS.COM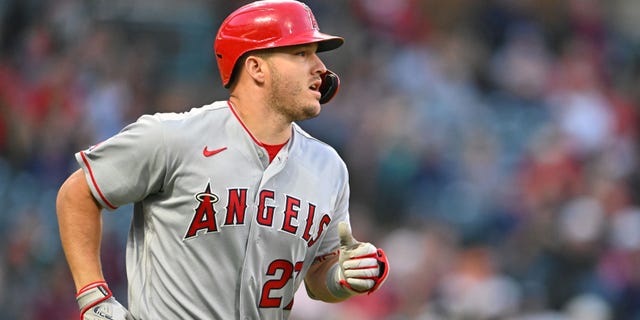 The 32-year-old underwent surgery to repair the break. He appears to still be dealing with some pain, but he is returning to try and provide the Angels with a much-needed spark.
Trout decided now was the time to return to action.
"It's definitely sore, but I've talked to some doctors, and they've told me it can't get injured more," Trout said. "There's definitely going to be soreness up there, but I'm just happy to be out there with the guys."
RAYS ACE SHANE MCCLANAHAN TO UNDERGO TOMMY JOHN SURGERY; MAY NOT RETURN UNTIL 2025
Los Angeles made several acquisitions ahead of the Aug. 1 trade deadline in an effort to make a playoff push.
The front office also seemed to make the moves with the hopes of showing superstar pitcher and designated hitter Shohei Ohtani the franchise was focused on being competitive. Othani is set to enter free agency this upcoming offseason.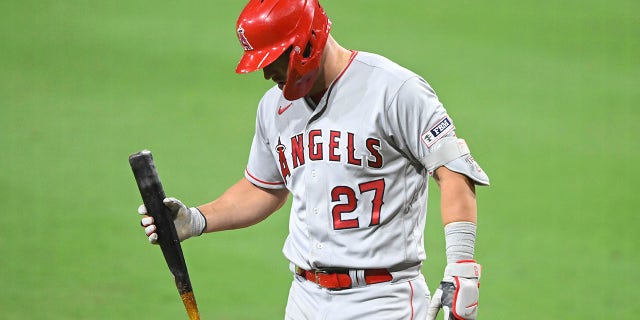 Despite adding new players on the roster, the Angeles only managed to go 16-22 during Trout's absence. The team has particularly struggled recently, losing 11 of their last 18 games as their playoff hopes hang on by a thread.
"We're not out of it," Trout said. "I've seen some crazy stuff. We've got a group of guys in there that just won't stop fighting. … Obviously, this isn't where we wanted to be right now, but we're not coming in and just giving up."
Trout has never experienced a playoff game win during his decorated MLB career, which dates back to 2014. The Angels have produced seven straight losing seasons — the longest active streak in the major leagues.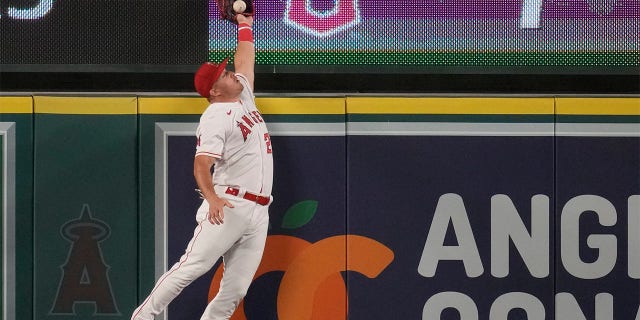 That's more than enough motivation for Trout to hit through some pain for the final 37 games of the regular season, he said.
"We're running out of time here, so I'm expecting to try to be in there every day," Trout said.
"Writing his name down (in the lineup), there's excitement there," Angels manager Phil Nevin said. "I just think there's a different buzz in the room. There's a lot of guys that are here, some guys that we traded for, that haven't had a chance to play with him yet. He's been a teammate in the dugout helping everybody out. So getting him back on the field and seeing that is a huge lift-up for everybody."
CLICK HERE TO GET THE FOX NEWS APP
The Angels' game on Tuesday night was their first since Saturday after two straight games were moved due to Tropical Storm Hilary and its aftereffects. 
Los Angeles plays a doubleheader against Cincinnati on Aug. 23.
The Associated Press contributed to this report.


POST AUTHOR: Chantz Martin

Source link