The Centers for Disease Control and Prevention (CDC) is warning the American public that more than two dozen people have been sickened across 11 states as part of a salmonella outbreak linked to small turtles. 
Out of the 26 illnesses reported in New York, Pennsylvania, Virginia, North Carolina, Ohio, Kentucky, Tennessee, Georgia, Illinois, Missouri and California, nine people were hospitalized.  
Tennessee has recorded the most cases, with six, CDC data shows. 
"Although any turtle can carry salmonella germs that can spread to you and make you sick, turtles with shells less than 4 inches long are a known source of illness," the CDC says. 
SALMONELLA OUTBREAK LINKED TO GROUND BEEF IN NORTHEAST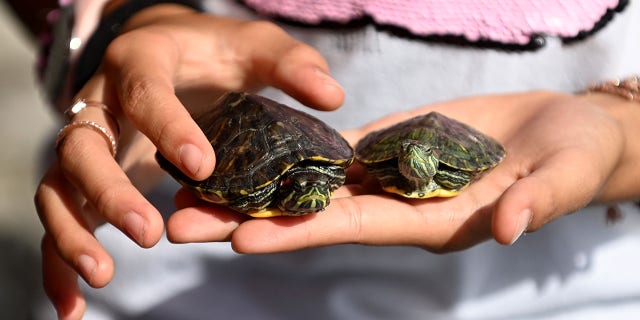 The CDC added on its website that federal law bans the sale and distribution of turtles with shells less than that length, but "despite the ban, these turtles can sometimes be found illegally online and at stores, flea markets, and roadside stands." 
It also noted that young children are especially at risk of becoming sick of illnesses transmitted by small turtles. 
"Pet turtles of any size can carry salmonella germs in their droppings even if they look healthy and clean," the CDC says. "These germs can easily spread to their bodies, tank water, and anything in the area where they live and roam.  
"You can get sick from touching a turtle or anything in its environment and then touching your mouth or food with unwashed hands and swallowing salmonella germs," the CDC added. 
E. COLI STRAIN LINKED TO LEAFY GREENS ASSOCIATED WITH OUTBREAKS, RESEARCH LED BY CDC DOCTOR SAYS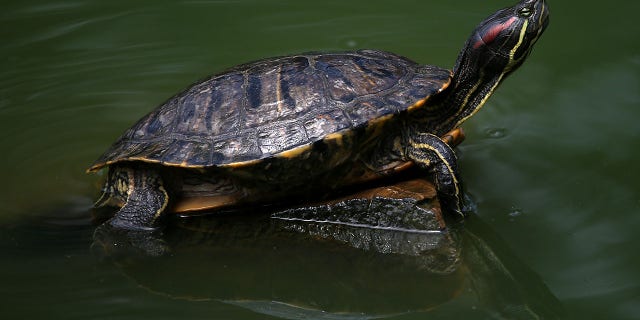 The agency recommends against purchasing pet turtles for children younger than five years old, adults aged 65 or older or those with weakened immune systems. 
"Don't kiss or snuggle your turtle, and don't eat or drink around it," the CDC says. 
Salmonella symptoms include fevers higher than 102 degrees, bloody and recurring diarrhea, frequent vomiting and dehydration. 
The symptoms start as early as six hours after swallowing the bacteria, but some can begin as late as six days afterward, according to the CDC.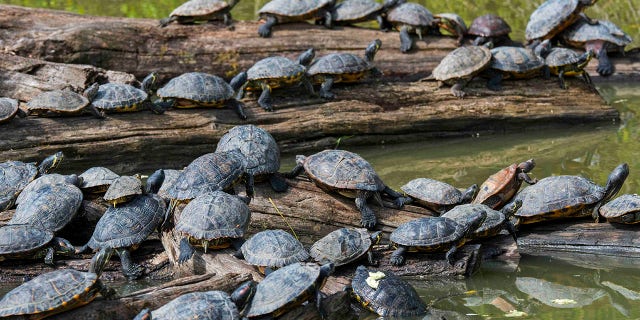 CLICK HERE TO GET THE FOX NEWS APP 
"Most people recover without treatment after 4 to 7 days," the CDC says. 


POST AUTHOR: Greg Norman

Source link