An ear infection has caused Minnesota Vikings tight end T.J. Hockenson to be a limited participant at training camp since early August. 
Hockenson was a full participant in Monday's walk-through, according to the Star Tribune, though the fifth-year tight end said he's still trying to get back to full strength.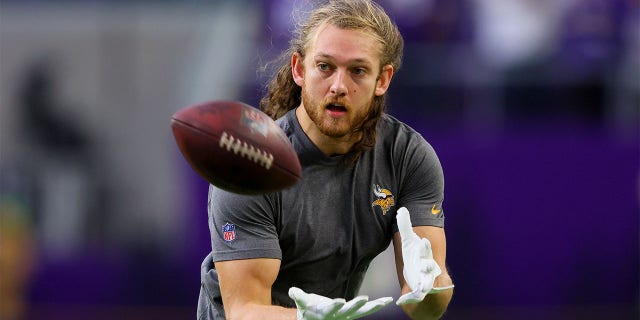 "I had an ear infection that was messing with my equilibrium. So, just taking it slow and trying to get back as quick as I can," Hockenson told reporters. 
ZACK MARTIN AGREES TO REWORKED CONTRACT WITH COWBOYS, READY TO GET 'BACK TO WORK'
"I want to be out there with the boys, obviously. My favorite thing is playing football with the guys in the locker room and having a great time with them," he continued. "It stinks, but on the same hand, I got to get ready for September and that's what I'm looking forward to." 
Hockenson was acquired by the Vikings last November in a trade with the Detroit Lions. In 10 games with the Vikings, Hockenson had 60 catches for 519 yards and three touchdowns.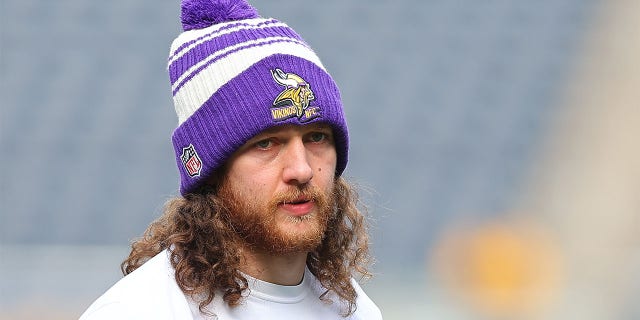 "The hope is we can start working him back in," Minnesota head coach Kevin O'Connell said Sunday, according to the Star Tribune. "This is a pretty critical part of our preparation for the season, especially with our plan for some of our starters, and I know T.J. will be out there when he is ready to go."
CLICK HERE FOR MORE SPORTS COVERAGE ON FOXNEWS.COM
Hockenson is entering the final year of his rookie contract and the Vikings have indicated he is one of several players they would like to extend, according to ESPN. 
Hockenson finished the 2022 season with 914 receiving yards, the second most by a tight end behind Travis Kelce of the Kansas City Chiefs.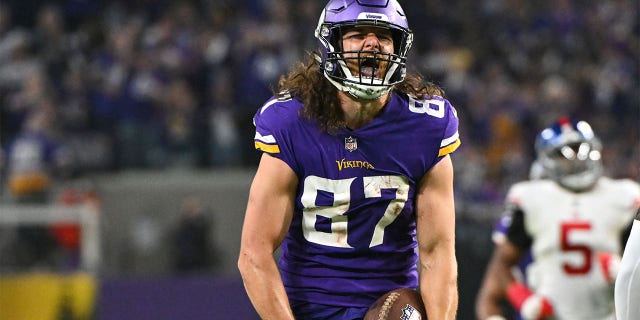 Minnesota is coming off a 13-4 regular season that included a seven-game winning streak. 
CLICK HERE TO GET THE FOX NEWS APP
Despite being tied with the San Francisco 49ers for the second-best record in the NFC, the Vikings failed to win a playoff game, losing to the New York Giants in the wild-card round. 
Minnesota opens the 2023 NFL season against the Tampa Bay Buccaneers on Sept. 10. 


POST AUTHOR: Joe Morgan

Source link