For the NBA, August is a month for hot takes and debates with the regular season still months away. 
Golden State Warriors star Steph Curry put himself squarely in the debate circle with recent comments about where he places himself among the greatest point guards of all time.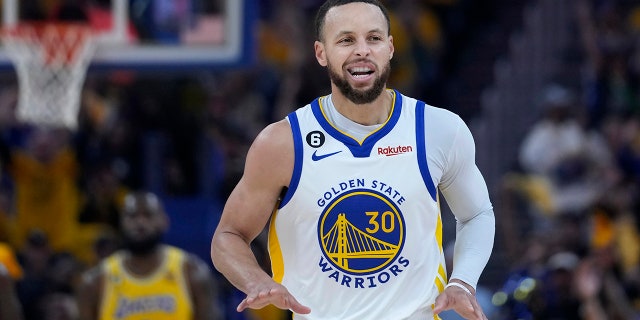 "Yes," Curry said on "Gil's Arena" when asked by Gilbert Arenas if Curry is the best point guard ever. 
JA MORANT'S FATHER SAYS HIS SON GOT SUSPENDED 'BECAUSE OF HIS DECISIONS'
"Yes. It's me and Magic [Johnson)? That's the conversation?" Curry asked. 
Arenas pointed to Curry's influence on the game for why he puts him at the top of the GOAT conversation.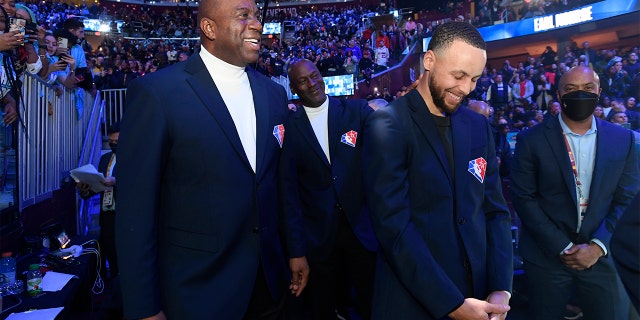 Curry added that being in the same conversation with Johnson was a place he never thought he would find himself. 
"Obviously, I have to answer it that way. But I really feel like, to your point, Magic's resume is ridiculous. So, the fact that we're even having that conversation, that's a place I never thought I'd be in," Curry said. "To your point of how you grade it and the whole conversation, that's why we have the conversation. Because it's fun. It's measuring eras against each other. 
"That's what basketball, that's what sports is all about. That's why people watch. That's why people get in heated debates about it. I love it. So, you put me on my own team, I'm going to rep myself for sure."
Curry's resume speaks for itself, as does Johnson's. 
Johnson won five NBA championships as a member of the Los Angeles Lakers, and Curry has four championships with the Warriors. 
CLICK HERE FOR MORE SPORTS COVERAGE ON FOXNEWS.COM
Both players have had a major impact on the game. Johnson is largely credited with reviving the floundering NBA, and Curry changed the game with his exploits beyond the 3-point line. 
Curry and the Warriors are retooling after a disappointing and frustrating 2022-23 season, adding veteran point guard Chris Paul, considered one of the great point guards to play the game, in a trade with the Washington Wizards.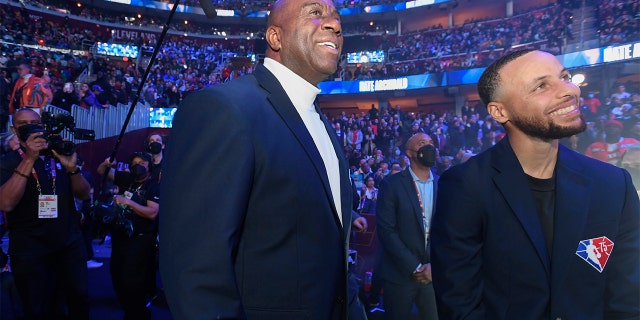 The Warriors traded Jordan Poole for Paul following a tumultuous year that began with Golden State forward Draymond Green punching Poole at training camp. 
CLICK HERE TO GET THE FOX NEWS APP
Green re-signed with Golden State in July, and ESPN reported the deal was for $100 million over four years. 
Curry, who is preparing for his 15th NBA season, sees the upcoming year as an opportunity for the Warriors' core — Curry, Green and Klay Thompson — to continue "proving people wrong that we still have what it takes." 
"We're the hunter now, not the hunted, and we're trying to embrace that energy," Curry said on "Gil's Arena."


POST AUTHOR: Joe Morgan

Source link